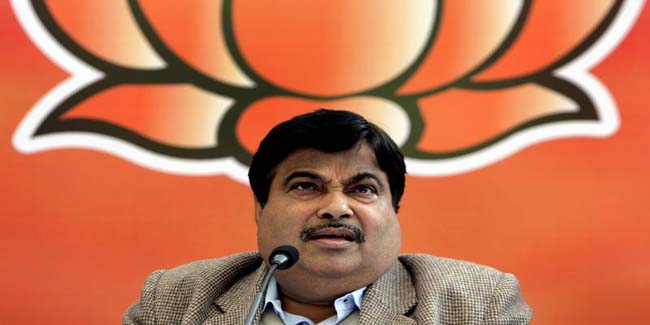 Nagpur News: If sources are to be believed,  Senior BJP leader LK Advani has proposed the name of former party chief Nitin Gadkari for heading the party's election management committee for five state elections later this year, in a move seemingly aimed at queering the pitch for the party's presumptive prime ministerial candidate Narendra Modi.
Advani has met Gadkari thrice this month, including on Thursday night just before the latter left for Nagpur, according to sources. The meetings have come as a surprise to many since Advani had spearheaded the campaign for denying Gadkari a second term following allegations of irregularities in his firms.
The outreach on Advani's part is aimed at amplifying his differences with party chief Rajnath Singh, said a senior leader, who did not wish to be named. When Singh went to meet Advani with the list of his new team, he is understood to have told him that if he had come to consult him it was okay but if it was an exercise to complete the formality of showing him the list it was pointless, the source said.
While Advani held his grouse with the party president, Gadkari too had his reasons to be unhappy with Singh in the past on the ground that he was not being consulted on party matters.
Advani has been sending signals of his displeasure with Singh's style of functioning. Advani's proposal to appoint Gadkari as head of the campaign committee for assembly elections, which he is likely to place before Singh soon, is being seen as a shrewd move as Modi would not be interested in heading a panel merely for state polls.
The party was considering forming a campaign committee for the Lok Sabha polls after the assembly elections. Advani is likely to cite debacles in recent state elections to justify his suggestion on formation of an election management committee for assembly polls in Madhya Pradesh, Rajasthan, Delhi, Chhattisgarh and Jharkhand later this year.
Advani has been critical of the party's handling of the affairs in Karnataka and said that it would have been surprising if the party had won in the southern state.
When Narendra Modi, during his visit to Delhi met Nitin Gadkari, he told the former party chief that he should play a more proactive role in the party. With his RSS affiliation, Gadkari is seen as someone who can mobilise the Sangh cadre.