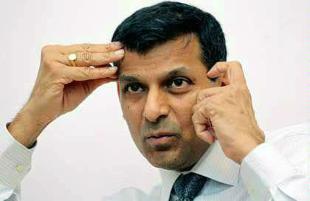 Nagpur News: Reserve Bank of India got its new Governor Raghuram Rajan, an avid economic advisor, also dubbed as the world class economist. Besides attending to series of issues including tiding of falling rupee, he has one more challenge to take head on. This one is more related to common man's daily chores than improving country's economy. And the problem is of soiled currency notes towards which the local RBI authorities have consciously turned a blind eye. The situation is no exception in Nagpur.
The next time you visit Reserve Bank of India (RBI) for exchanging soiled currency notes, bright chances are that you would hit disappointment. The RBI which earlier allowed 25 soiled notes to be exchanged has restricted the count to only three at a time. The apex bank has certainly overlapped its own norms by doing so.
The citizens have been left baffled by the attitude of RBI men. There is a provision of exchanging at least 25 soiled notes. And the provision has been made by the RBI itself.  This has led to rampant circulation of soiled notes in the markets. Most of the currency notes you end up taking from a retailer or any service provider could be in bad shape.
On the other hand the RBI has turned a blind eye towards the inconvenience to the citizens. As per RBI guidelines, the apex bank would exchange 25 currency notes of any denomination for the crisp notes of similar values. But it has been refusing to provide the same for over 8 months.
Long wait at counters
The Nagpur citizens in general and traders in particular have been facing enormous difficulties in this front.  The traders are taking the maximum brunt. They line up at the counter for hours together as the man at the counter whiles away the unnecessary time for his personal work. And when the turn comes, he hands over only three notes making the traders a laughing stock. If the RBI has really decided to issue only three notes, a fool, stupid person would only visit the fortified building of RBI.
RTI information exposes apathy
When an RTI activist Harish Wasvani sought information over rules and regulations of exchanging soiled notes, the RBI replied that there is provision of exchanging 25 notes against soiled notes. Wasvani also stated that the negative attitude of RBI men is resulting in a deluge of such notes in the markets.
Functioning suspicious
The RBI, before exchanging the currency notes, asks to fill up a specific form for furnishing details like customer's name and address.  However, according to the rules, there is no need to fill up the form. Moreover, the process takes a considerable time, and forces some customers to return empty handed. A large number of citizens and traders are smelling a rat !! Sources even say that some RBI officials are working in collusion with big traders and providing them exchange over 'fat' commission.