Will 'Majhi Metro' meet 'Mhari metro's' fate? "Not so much", anticipates the planning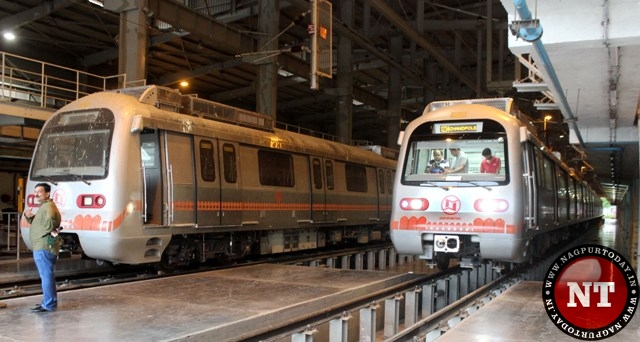 Nagpur: After Jaipur Metro, the first to be launched in a grade 'B' city, has proved to be a white elephant bearing a loss of as high as Rs. 7.5 lakh per day, the question has raised on whether 'Majhi Metro' will meet the fate of 'Mhari Metro'. Mahametro's managing director Dr Brijesh Dixit is, however, confident that his project will be successful.
If the planning and strategies are to be thoroughly scrutinized, it appears that Nagpur Metro may lead the trail. With a population of around 30.5 lakh, the Jaipur metro has an expansion of merely 9.4 kilometers in only one part of the city. Whereas, with a population of 26.5 lakh, Nagpur metro has an initial stretch in all directions of the city.
Launched in June 2015, the ridership of Jaipur metro expected to be of forty five thousand per day, turned out to be as low as twenty thousand in first twenty five months. The figure has now squatted to nineteen thousand. At present, the Metro does not connect the airport and the interstate bus terminal. Two main industrial areas of the city are also not connected. There is, however, a Metro station near the main railway station. Learning from the snags, Nagpur metro is preparing to evade these issues. The metro has been extended till Butibori Industrial area, considering the fact that ridership might be low from Khapri to Airport.
Also, Jaipur Metro Rail Corporation Limited (JMRCL), the project agency, did not bother to go for property development prior to the project became operational. It will, now, take another year before 8,000 sq m commercial space in the Metro stations will be leased out. Conversely, the same has been included in strategies of Mahametro from the very beginning.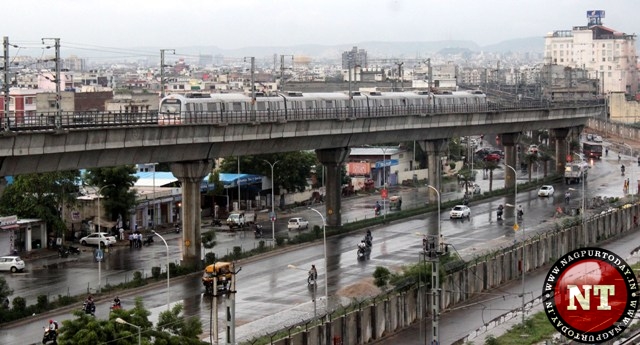 The 5D beam software management solution, which will be used for the first time in any metro in country, is being praised by authorities of other metros as well. JMRCL director (operations) Ashwini Saxena stated that same will be highly useful in monitoring the metro works. He admitted that the Metro was in a bad shape but expressed confidence that ridership would double once the extension of the present corridor is complete. "The extension will cover the main commercial district of the city," he told mediapersons from Nagpur who were on a site visit to Jaipur Metro. Nagpur metro will also be relying on solar energy for 60 percent of its power total consumption.
Jaipur, certainly, holds more relevance as a tourist and commercial destination as compared to Nagpur. It is to be seen if Nagpur metro surpasses it.