Nagpur: The extreme paucity of rains in the current season has left most of the major water resources high and dry as the downpour quota is running far below normal. The farmers are the most worried lot as they are now reeling under severe water scarcity for irrigation.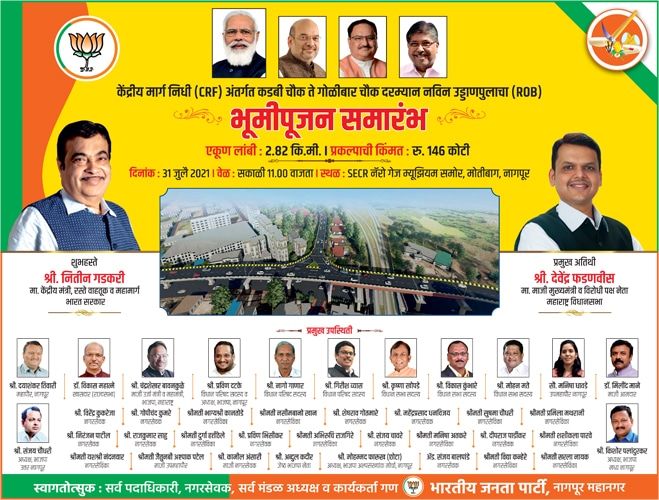 Taking this situation to the front Shiv Sena organized an agitation of farmers who get water from Totladoh at Chacher. It was led by MP Krupal Tumane and ex-Ramtek MLA Ashish Jaiswal. Large number of farmers had gathered at Chacher, which unnerved BJP leaders.
In order to pacify the agitating farmers of the district, guardian minister Chandrashekhar Bawankule has promised that they will be provided water from Totladoh to the extent possible. The farmers were satisfied with the assurance and dispersed.
The farmers of Ramtek and Mouda talukas are not being given water from Totladoh. This has ruined their paddy crop. They are demanding that Nagpur Municipal Corporation (NMC) should make its own arrangement for drinking water for Nagpur city and Totladoh water should be released for farmers.
This year Totladoh, built on Pench river, has very little water due to poor rainfall and construction of Charai dam in Madhya Pradesh upstream. Consequently, district collector Sachin Kurve has reserved the entire stock for drinking and none for agriculture.
This year Totladoh only has 203 million cubic metre (mm3) water storage, the lowest in last many years. NMC needs 190 mm3 for meeting the water requirement of the city. If evaporation is taken into account, nothing remains for irrigation.