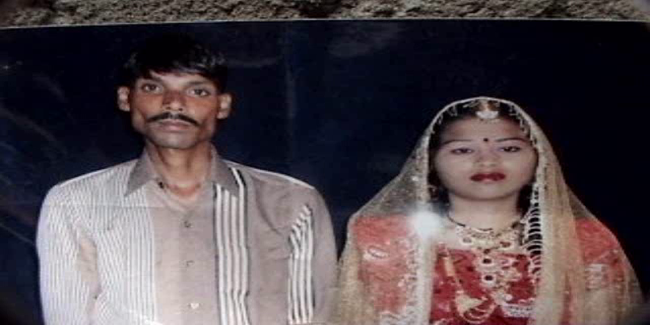 Nagpur News : For this unidentified young thieves-described as Bunty-Babli- it was a like any other regular fraud of their life when they duped a city man of lakhs of valuables and cash. However, they never thought that it would claim somebody's life.
Bajeria resident Kailash Parihar, 31, consumed poison after three days of his marriage when he received the biggest shock of his life that his newly wed wife is a thief and she had fled with all the valuables with her alleged brother. The brother-sister duo had introduced them as Monty and Puja Jaiswal and claimed to have been from Gujarat.
In the first week of July, alleged Jaiswal siblings had met Parihar's mother who works at an eatery near central railway station. It was learnt that from past one-and-half years, Mony and Puja were having lunch in the same eatery. Meanwhile, they became friendly with Parihar's mother.
They told her that they have come to city after their parents passed away three years before.
"The duo told the elderly woman that earlier they were staying at their uncle's house but were thrown away when their daughter ran away with all the valuables with her lover. Monty said that he is looking for a suitable boy for Puja's marriage before he goes back to Gujarat," told social worker Sunil Balpande, who has been helping Parihar family to file a police complaint.
Parihar's mother was also in search of suitable girl for Kailash, who worked as a delivery boy in gas cylinder agency. She kept the marriage proposal of Kailash for Puja before Monty.
After few meetings, the marriage was scheduled on July 18 with full zeal at Parihar's residence. Under an image that Puja come from a poor family, Kailash's relatives and mother gifted many gold ornaments and other valuables to her on the wedding. A day after the reception held on July 19, Monty told Kailash that he wanted to buy some clothes for Puja before he left for Gujarat.
On Saturday, Kailash took the Puja and Monty to a garment shop in Sitabuldi market. After selecting a range of expensive clothes, he went down to pay the bill at cash counter on the ground floor. As Monty didn't came back for minutes, Puja too went to see brother and told Kailash that Monty might need some help and will be back in minutes.
An hour passed, but the duo didn't return. Kailash tried innumerable calls to Monty but his number is not reachable. He learnt about being duped when the shop owner told that the duo have been buying clothes from him from past four years.
Unable to overcome from the shock that he has been cheated, Kailash consumed poison on the same night. He succumbed during treatment on July 23.
Balpande claimed that initially police has refused to take the police complaint and has sent back Kailash's mother. Later after Pairhar''s death and been forced by Balpande, police are investigating the complaint to file a case.