Nagpur: In what could be termed as adopt the last resort; the widows of farmers who had committed suicide staged a protest that turned out to be Rasta Roko Andolan in city on April 2, 2016. The widows had gathered in the city to stage protest to make their long pending demands. The protest was organized by Krantikari Mahila Shetkari Sangatan. The widows had staged a very aggressive protest. This organization Krantikari Mahila Shetkari Sangatan highlights and fights for the issues of the widows of farmers who had committed suicide.
The office-bearers of Krantikari Mahila Shetkari Sangatan alleged that the farmers of Vidarbha have been cheated by the Chief Minister of Maharashtra and the Prime Minister of India. They alleged that all the promises and assurances given before the elections have turned out to be mere slogans. The office-bearers of the organization had requested a time from the Chief Minister so that they could air their grievances and their demands; however, they were denied the request.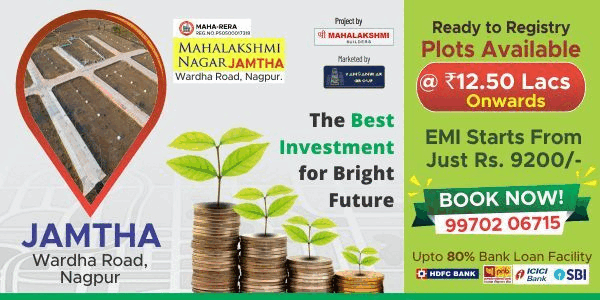 This denial of meeting with the Chief Minister has led the organization to stage an aggressive protest in the city on Saturday the April 2, 2016. According to their schedule, widows of three suicide prone districts of Vidrabha including Wardha, Chandrapur and Yavatmal had gathered here in the city.

These women chose to stage the Dharna right in front of Hotel Pride on Wardha Road. During the protest the women became aggressive and started pouring out on to the centre of the main road. This caused the road to practically get jammed and a long serpentine queue of trucks and vehicles got lined up on both the sides. The cops of Sonegaon Police Station reached the spot immediately on receiving the information. They also tried to remove the agitating women from the main road. However, when the women became adamant and refused to move away from the road, they had to resort to mild lathi charge to disperse the agitating women.
This mild lathi charge had added fuel to the fire and the widow women became more aggressive and it was then that lady cops caught the leaders and aggressive women and took them away on police vans.

Misbehaviour by cops alleged by women protestors
This protest was held under the leadership of Hema Thawre the president of Krantikari Mahila Shetkari Sangatan. Hema alleged that the cops had misbehaved with her and other women and forcibly removed her from the road. According to her, the cops had lathi charged the agitating women many times, and that the lathi charge was carried out by male police personnel. Many women agitators were injured in the lathi charge and the cloth of one woman was torn badly.

Demands of protestors
The office-bearers of Krantikari Mahila Shetkari Sangatan demanded that the government should immediately implement Swaminathan Commission's recommendations. Some of the other demands were complete loan waiver, appropriate rate for the crops and rehabilitation of widows of farmers who have committed suicide.