Brave is the soul who starts a business venture in TiECON Nagpur. Whether the 'start up' is in the manufacturing sector, Service industry, Health care or Marketing, the road to success is steep and unending. You feel you have overcome one obstacle and the next one rears its head.
Call it the 'step motherly' treatment meted out to Vidarbha; the distance from the state, administrative and finance capital of Mumbai or the lack of a business culture of this area, the hurdles are many.
Ironically, Nagpur and Vidarbha were best placed for a success story when Maharashtra was formed in 1960.
Many migrants from Rajasthan, mainly from the Agrawal community, and professionals from Bengal and Bihar – for Coal mining and Railways – had already made Nagpur thriving commercial hub. Then we also had the 'white gold' of cotton and the juicy oranges – remember NOGA which gave us our first orange squash and marmalade?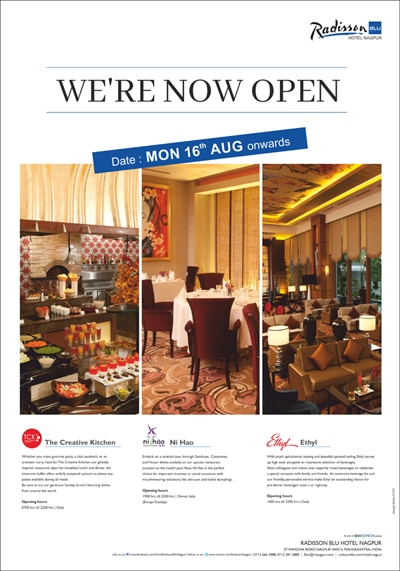 But since 1960, we seem to have lost all the advantage, including being the leading city in terms of educational institutes. Think LIT, VRCE and Government Medical college, not to mention old and reputed colleges like Law College, Commerce college, Morris College, Hislop etc.
Where are the success stories to inspire new aspirants?
Mumbai, Pune, Nasik …even Aurangabad have many industries setting up good role models for new etrepreuners… you can say when it comes to industries there are a dime to a dozen whereas Nagpur has just that one Haldiram, one Dinshaws, one Vicco laboratories and one Baidyanath. And in sunrise software, one Persistent. Glorious sucess stories you can count on the fingers of one hand.
Some years ago we were shown a ray of new hope…
In this gloomy atmosphere, 2013-14 brought new hope. There was a new government at the helm which talked business; and then there were activities calling themselves Nagpur First and Tiecons, with Nagpur supposedly having 'one of the most vibrant TiE chapters in the country.
With almost regular frequency seminars and conferences have been held in Nagpur under the aegis of the above. They have flown in 'experts' from abroad – mostly Nagpurians settled in USA, Europe and China. Some local Corporate honchos have honored us with their presence from Banglore Hyderabad, Delhi and Mumbai.
But what been achieved?
Ask any new start up what serious mentoring or hand holding they have received from these organizations, and the reply will not be very heartening. (We are not speaking of individuals here, some of whom are trying to do their best.)
Before advising fresh entrepreneurs on how to best succeed, these 'do gooders' should have understood what the hurdles were and wherein lay the problems.
Today Vidarbha, and Nagpur are in such a position that there are new states with new vibrant capitals like Chattisgarh, Telengana and a rejuvenated M.P. breathing down our necks and ready to snatch any new business opportunity from us. Nagpur has to compete with numerous other B and C grade cities for developmental activities – even for privatization of our airport!
Don't mentor, but at least do not mock at our youngsters!
What understanding these, mostly NRI and 'elite' mentoring bodies have of our youngsters can be related with just one example.
Tie is about to embark on another (mis) adventure of a 'Tiecon'. Their first advertisement of the endeavour was published for our enlightenment today in Nagpur's supposedly 'leading English daily.'
What does the advertisement say?
We reproduce it verbatim:
"TiE presents – Central India's Largest Summit of Entrepreneurs
Why TiECON?
Networking/ Mentoring/ Selfie with business Tycoons "
Need we say more?!!
.. Sunita Mudaliar – Executive Editor