New Delhi: In the days past the horrible stampede tragedy in Mumbai the Bullet train project is suddenly being very vocally opposed by many Indians.
A student in Mumbai, Shreya is in the limelight for her petition in Change.Org to 'cancel the bullet train project'.
Shreya Chavan, a twelfth standard student from Mumbai , filed a petition to the Prime Minister Modi stating "We don't want Bullet trains, we need better Railways". The teenager started a petition against the bullet train on Friday evening. In 24 hours, 4,327 people had signed her petition.
This petition comes on the heels of many politicians, and opinion makers making vociferous their opposition to this project which will benefit mostly Gujarathis living in Ahmedabad and Mumbai.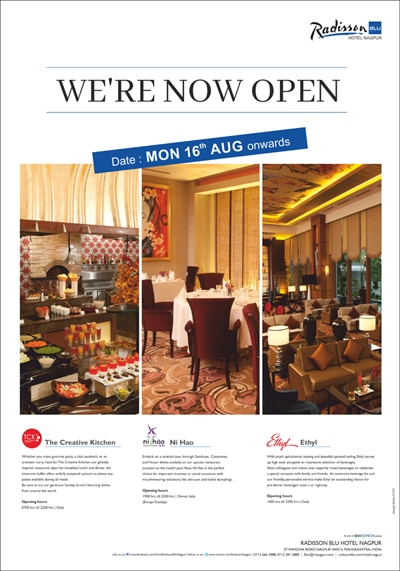 What Prime Minister Modi and his government have to understand is that the bullet train is but a symbol. It is not just the bullet train per se that is the target of people's ire but their opposition underlines the mass belief that this government has its priorities misplaced.
Let us look at all the big projects that have been in the news since Modi government came to power over 3 years ago.
First the new land acquisition Act
Within months of coming to power the government tried to push through a new Land acquisition Act which was meant mostly for acquiring land to build more highways.
The government and all its important Ministers tried their level best to persuade people that it was going to be fair to farmers whose land would be acquired but it did not wash.
Remember how Nitin Gadkari, a Nagpurian held a big public meeting in Nagpur to make a presentation about the Ordinance?
Despite all their efforts they had to withdraw the move finally and replace the Act with an Ordinance.
On 31 December 2014, the President of India promulgated an ordinance with an official mandate to "meet the twin objectives of farmer welfare; along with expeditiously meeting the strategic and developmental needs of the country". An amendment bill was then introduced in Parliament to endorse the Ordinance. Lok Sabha passed the bill but the same is still lying for passage by the Rajya Sabha. On 30 May 2015, President of India promulgated the amendment ordinance for third time.
This was the first opportunity that opposition targeted the government for trying to favour industrialists – for whom land would be acquired they alleged – vis a vis farmers.
Then were announced the mega statue projects
By April 2018, India will be home to the "world's tallest statue" – at least till Shivaji's statue off the coast of Mumbai is built!
The colossal monument, known as the Statue of Unity, will be a statue of Sardar Vallabhbhai Patel, a firebrand Indian freedom fighter and the country's first home minister. (Patel, ironically was a staunch critic of RSS and had it banned twice!)When completed, the Statue of Unity will be 182 metres tall—or twice the height of the Statue of Liberty.
But Indians won't be building it. Contrary to Modi's much hyped 'Make in India' campaign this statue is slated to be built completely by Chinese. 700-odd workers in the eastern Chinese province of Nanchang will smelt and cast components for the statue at the Jiangxi Tongqing Metal Handicrafts Company, which is the world's biggest foundry. The statue is to be set up at Sadhu Bet, a river island in the western Indian city of Vadodara in Gujarat.
Then was mooted the statue of Maratha warrior Chhatrapati Shivaji Maharaj in Mumbai, also touted to be the world's tallest, which will cost the exchequer thousands of crores. Prime Minister Narendra Modi has already laid the foundation stone for the memorial in December last year. In fact the statue grew taller in the planning stage only since it seems China and India are in a race for having 'the world's tallest statue!'The Maharashtra government has decided to raise the height of the ambitious Shivaji memorial off Mumbai coast from 192m to 210m, reportedly to surpass a Buddha statue in China.
The decision to increase the height was taken so that the structure could be taller than the Buddha statue in China. Built on a hill, the 153m-statue was completed in 2008, but later the hill was reshaped to form three pedestals, taking the total height to 208m.
The budget for the memorial has also jumped to Rs. 4,000 crore from the previous Rs. 3,600 crore.
The Shivaji statue has got mixed reactions. While the Koli fishing community, Mumbai's original inhabitants, fears losing their livelihoods, environmentalists say that the project, which is due to be completed by 2021, will cause immense harm to a vibrant marine ecosystem and ecology of the Arabian Sea.
Maharashtra Navnirman Sena President Raj Thackeray had also suggested that the money could be better utilized for the development and maintenance of the scores of forts and palaces in Maharashtra, many built during the reign of Chatrapati Shivaji Maharaj. Thousands of people had signed a Change.org petition asking that the government to spend the money on infrastructure and development instead.
"Apart from a waste of money, this statue is going to be terrible for the environment, for the traffic situation in South Bombay and a security nightmare," the petition said.
But the government decided to go ahead with the project after getting the required clearances. "The beautiful memorial besides the large statue, will house a history museum to showcase the fighting qualities of Shivaji Maharaj. It will be a tourist spot and revenue will be earned," Maharashtra Chief Minister Devendra Fadnavis had said.
The psunami of demonetization
On 8th November 2016 Prime Minister Modi delivered a speech somewhere around 9 p.m. just when American election results were being announced too. For Indians it was a bigger shock than it was for Americans to see Trump become President! At one stroke over 86% of India's currency became "illegal". From that midnight onwards…
The huge upset and confusion it caused in every Indian's life was beyond description. (Except the Ruling classes, probably).
Everyone questioned the timing. The winter wedding season was to begin in 2 days. Farmers were looking forward to making money from their vegetable and fruit harvests.
It is only in hindsight that political observers realized that the drastic move was obviously aimed at one thing and one thing only ( of course unstated). Victory in UP polls! It was meant to ensure that opposition parties like Congress, SP and BSP had no 'money power' left to contest the elections.
No one seems to have anticipated that hundreds of common, vulnerable people would actually lose lives in the scuffle to get at their own money! Another point not anticipated was the mass scale corruption it would unleash.
"Our regime has been corruption free" BJP leaders like to boast. Wrong!
Creative Indians, in the first few days after demonetization found many loopholes to change currency – mostly illegally. Many Bank Managers were complicit in this. Specially in small towns.
Touts sprung up overnight who would change your 'banned' 500 or 1000 notes for hefty 'fees'. Over 25% commission.
And while common folk struggled with the weddings of their offspring weddings of politicians' and rich business community kids were as lavish as ever!
Many small business' closed down and are yet to get on their feet again.
The final straw was GST
Which ever business was left standing, was affected negatively by GST which everyone agrees was brought in very hastily.
It seems that the Finance Ministry learnt no lessons about inadequate home work after demonetization exercise and committed the same mistakes by bringing in GST in a hurry. It is fraught with many inconsistencies and confusing slabs.
GST is imposed at different rates on different items. The rate of GST is 18% for soaps and 28% on washing detergents. GST on movie tickets is based on slabs, with 18% GST for tickets that cost less than Rs. 100 and 28% GST on tickets costing more than Rs.100. The Tamil film industry for instance is still up in arms over the ill effect it has had on sale of tickets.
There are reports that the introduction of GST increased the costs of most consumer goods and services in India including food, hotel charges, insurance, beauty parlours and salons, and travel. GST has led to a number of protests by the business community, primarily due to an increase in overall taxes and hence the prices of goods. On the other hand price of essential goods that may have come down with GST, like petrol and diesel have been left out of its purview leaving our motor fuel the costliest in the world almost!
Exporters complain that the government owes them a cumulative Rs. 65,000 crore credit against exports made. The software system keeps crashing. It was first said that only business and traders not using computers would face problems but those who were using accounting softwares for decades are also floundering.
In Modi and Amit Shah's Gujarat markets were closed in protest for 20 days in July. The protest culminated in a huge anti GST morcha which was attended by almost 10 lakh traders and businessmen. NT has confirmation of this from a Surat source, though no news channel showed it then or later.
In the background of all these difficulties have been spate of train accidents and tragedies like growing farmers' suicides and babies dying for want of Oxygen. Its not just a UP phenomenon but happening in hospitals of Maharashtra too.
Malnutrition among tribal and rural children is at an all time high.
So is unemployment, which has been exacerbated by moves like 'notebandi' and GST.
It was against this background that when the Japanese PM and ours jointly declared Bullet train project, which is touted as being 'almost free' but is actually a long term loan from Japan to India, that mass anger erupted.
The public sentiment seems akin to what French people must have felt when they were starving and their Queen is supposed to have said "if they do not have bread let them eat cake!"
"You are dying in our long distance and local trains? Just wait for the bullet train then! It's going to be very safe!!"
—Sunita Mudaliar (Executive Editor)