Rohini Salian , 68, is a leading prosecutor who has handled important cases like the J J shootout, Borivili double murder, the Bharat Shah case and the Mulund blasts amongst others. She was named Public Prosecutor in the Malegaon blast case which for the first time brought alleged Hindu terrorism to the fore by the previous UPA government.
The 2008 blasts claimed the lives of four Muslims and alleged Hindu extremists are the accused in the case. The NIA is also handling other terror cases involving alleged Hindu extremists.
It may be recalled that a break through in the Malegon case was brought about by Ace cop Hemant Karkare who had to face a lot of flak for having Hindus arrested. He was accused of a number of things – all of which were tragically proved wrong when he himself fell to bullets fired by Pak sponsored dastardly terrorist attacks on Mumbai on 26/11. After this, he was revered as a Martyr.
If justice is not done in a case investigated so thoroughly by him, it will be doing injustice to his memory and undoing his hard work. But that is precisely what this government seems hell bent on doing.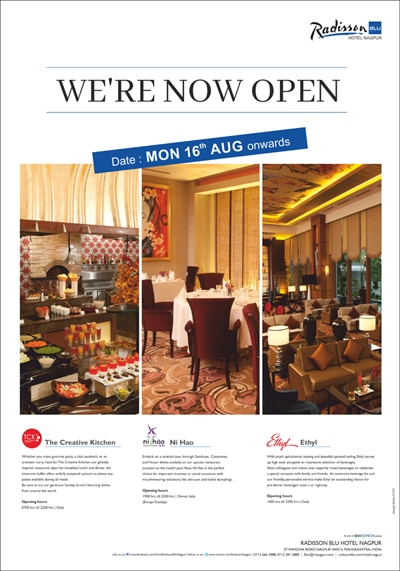 In an interview to The Indian Express published on Thursday, Salian said that soon after the NDA government came to power last year, she got a call from an officer of the NIA — the agency is investigating cases in which alleged Hindu extremists are accused. She disclosed "He didn't want to talk over the phone. He came and said to me that there is a message that I should go soft." She said that on June 12, just before one of the regular hearings in the case in the sessions court, she was told by the same NIA officer that "higher-ups" did not want her to appear in the court for the State of Maharashtra and that another advocate would attend the proceedings.
"The meaning (of that message from the officer) is very clear — don't get us favourable orders." Salian said she wanted the NIA to officially denotify her so that she would be free to take up other cases, against the NIA if need be. In a letter dated June 16 to the NIA headquarters, the agency's Mumbai branch recommended denotification of Salian and two other Special PPs in Goa and Gujarat. This was purportedly in accordance with a decision on January 12 by a Home Ministry-appointed committee to denotify Special PPs who have completed five year or more as Special PPs for NIA, or are in the last quarter of completing five years, NIA officers said.
Now, a day after all these facts came to light and disclosures were made power", Rohini Salian has said she wants to be "out of these cases" since "it's over… the facts and circumstances speak for themselves".
On Thursday, hours after the NIA put out a statement contesting her claims, Salian said: "I have not been communicated on this matter. It's a press statement… I am not aware of anything. They (NIA) have not told me directly. I was approached by them to represent them, so this process of empanelment (of special public prosecutors) they speak of is lost on me."
In short, reputed lawyer Salian is clearly saying that the government of the day had brought her is with the stature of a Special Public Prosecutor since this was a sensitive and crucial case, she was not fighting it as an 'empaneled lawyer' in the first place.
Stung to the quick Shalini has also said – "Once these allegations are made, it's a question of faith for me. I don't think, as a principle, I can take any of these matters as I cannot argue (cases) where I have given legal opinion in the past. It is not correct and goes against legal principles. Not just the Malegaon blast case, but also the others clubbed with it. In many and most cases, they have sought my opinion," she said.
"I want to be out of these cases as I have now questioned the agency's stand."
Meanwhile relatives of victims of the Malegaon blasts are disheartended by the turn of events.
For 70 years old Nisar Ahmed, a scrap dealer who lost his 19-year-old son in the 2008 blasts, the disclosures of Special Public Prosecutor Rohini Salian that she was told go "soft" in the case by the National Investigation Agency is further affirmation of his belief that justice will only be delivered by Allah.
"Mere mortals will not solve the case, now it is in the court of Allah" said the grieving father while speaking to Indian Express correspondent in Malegaon.
His son Azhar, who was memorising the Quran to become a Hafiz, was killed on September 29, 2008 after he decided to take a detour from the local mosque to his home. That change of route proved fatal. Flying shrapnel from the bomb struck Azhar, killing him on the spot.
He is one of the few who have been closely monitoring the progress of the case. Others in the town appear to have lost interest in the progress of the case. Fifty-five-year-old Liyaqat Shaikh, who drives a truck for a living, stares blankly as he recalls his daughter's last moments. Shagufta Fareen, just 10, had stepped out of the house to fetch kebab-pav after breaking her Ramzan fast. She never returned. Shaikh does not follow the case proceedings. Neither is he aware of Salian's revelations. All he says is that the guilty should be punished. "Whether Hindu or Muslim, we all are the same. All those who take the lives of innocents should be punished," he said.
The question that will haunt all right thinking people now is – will the killers of Azhar and Shagufta ever be dealt with as per law?
( courtesy – Indian Express for brining this important matter to light)
… Sunita Mudaliar Associate Editor