The teachers, who got deputed to NMC's various departments by hook or crook, and were doing no work there, to be transferred to their respective schools as per Maharashtra GR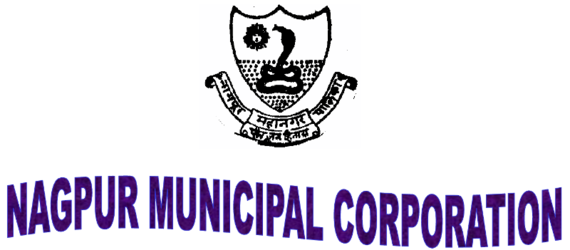 Nagpur News:
The issue of transfer of Nagpur Municipal Corporation (NMC) school teachers, who are deputed to NMC's various departments and are enjoying all facilities like hefty salaries and other perks that too with no work, is getting hotter and hotter since the past 3-4days. And the reason is not the blistering summer. These teachers could be aptly called "White Elephants" as they are neither helping increase the NMC revenue nor teaching the students of their respective schools. Some teachers pointed out the reason behind not transferring these teachers to their schools. The first reason is pressure from the Ruling Party office-bearers, and the most disturbing second reason is that the teachers are friends of Ruling Party office-bearers or "fulfilling their various tastes" to remain in NMC. However, GR of Maharashtra has directed to transfer all the teachers working in NMC or any other department of Government or local civic body departments in the entire Maharashtra.
The height of irregularity could be witnessed in the Education Department of NMC. The Department is resorting to violations of rules and regulations by its actions like giving the charge of Assistant Education Officer to any teacher on bizarre reasons or giving promotions by neglecting the seniority list of service. The NMC Teachers' Association has demanded promotions by following the rules of service  seniority list.  But their demand, leave alone acceptance by concerned authorities, is thrown into garbage bins courtesy the "friendly" Ruling Party or top NMC bosses.
According to sources, a teacher is not promoted until his service is confirmed or brought on regular service. But shockingly, a teacher Sudhir Koramkar, who joined NMC's primary school on January 29, 1992, was promoted to middle school on June 26, 1992 by giving reason of service seniority. It appears and obvious, too, the concerned authorities lack knowledge of Mathematics. (The period of Koramkar's service comes to five months only). At least 32 senior teachers were made the victims of injustice. The concerned authorities were approached by these 32 teachers on the issue, and, the bosses also assured to look after the matter. However , the authorities looked, and looked the other way thus denying the justice to the 32 teachers.
Another disturbing fact was noticed as how the various departments of NMC function. According to sources, a teacher Mangala Chauhan was handling the charge as Education Officer of primary as well as middle schools. Another teacher Malti Sharma was looking after as Assistant Education Officer of Middle School Department. Now, the situation came to such a pass that the Assistand Education Officer granted permission by signing himself on salaries of teachers and transfers, too. The action proved costly as he was stripped charge of in charge of Middle School Department.
23 TEACHERS OF NMC TO FACE TROUBLE: The direct outcome of the Maharashtra GR would put 23 teachers, who are working in NMC's various departments and enjoying almost no work, in great trouble. The 23 teachers by hook or crook managed their postings in NMC but after the GR they would be sent back their respective schools for only teaching purpose.
Surprisingly, these teachers are drawing hefty salaries from Maharashtra Government according to 100 per cent grants to their schools. And the teachers, who feel headaches by teaching in schools, are enjoying the hefty salaries as well as no work in NMC's various departments. Shockingly, the teachers were brought to "serve" NMC on the basis of the absurd reason that the number of teachers in NMC schools being over and above the required strength. Now, after the GR, it is hoped other employees of NMC itself would be deputed to the various departments where these 23 teachers were "working".
Meanwhile,  a delegation of Teachers' Association met Additional Commissioner of NMC Hemant Pawar. The President of the Association Rajesh Gavare informed Pawar that previously the office-bearers of the Association with their whims and fancy had transferred some teachers to other departments of Government as well as NMC. Now, the new office-bearers demanded transfers according to the laid down rules and regulations. Gavare also pointed out that transfers of teachers take place several times in a year which is violation of the rules. A final decision on transfers should be taken only once, urged Gavare. He also demanded implementation of GR in this regard immediately.
THE MAHARASHTRA GOVERNMENT RESOLUTION
Nagpur News:  The system of posting primary school teachers in Maharashtra to other departments like offices of District Collector, Zilla Parishad, Panchayat Samiti, Tehsil Office, Municipal Corporations, Municipal Councils and other government offices on deputation-basis to overcome shortage of staff at these offices is directly hitting education of students hard as the schools too face shortage of teachers. Now, there are demands to stop this system and send back the teachers to their respective schools so that the students should suffer due lack of sufficient teachers. The issue was also raised in Maharashtra Assembly and a detailed discussion was held on the issue.
On the other hand, under the Right To Education (RTE) scheme which was launched in Maharashtra in 2009. According to RTE, it has been mandatory to all schools to admit students in the age group of 6-14 years without any fee to provide high quality and meritorious education to these students as well as maintaining the high standard of teacher and the responsibility in this regard lies with Maharashtra Government. Looking to the situation, the primary school teachers must be available in schools rather than working on deputation in other Government, local civic body departments or private primary or middle class educational institutes.
The teachers should not be given any responsibility than teaching except during the period of general election works like training, responsibility on polling day and counting of votes. Now, the Government has directed the concerned authorities not to call the primary school teachers on deputation except during major elections and send the teachers back to their respective schools for only teaching purpose. The Government has warned of a severe action against school headmasters or headmistresses, Group Education Officers and District Education Officers if primary teachers are found working on deputation in other Government, local civic body departments or private primary or middle classeducational institutes.
The Joint Secretary of Maharashtra Government  Nana Uttamrao Raurale has directed all Disrtict Collectors, Chief Executive Officers of all Zilla Parishads, Commissioners of all Municipal Corporations, Chief Officers of all Municipal Councils, and all zonal officers of School Education Deaprtment to follow the notices sent to them in this connection.
The Government Resolution in this regard has been put on Maharashtra Government's website www.maharashtra.gov.in  and the password to download this website is as follows: 201305031559398521.