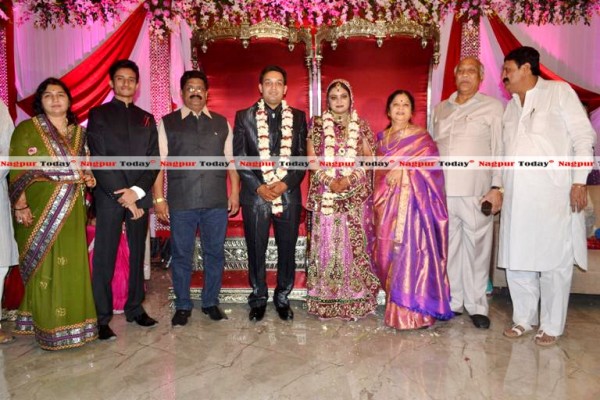 This is exactly what happened when the groom Abhishek Dubey (M.E. in ETC from Australia) married Deepika Dubey nee Sharma (B.E in ETC). A wedding it was! The bride decked in Lacha with Zari work having stones and chamkees embedded accentuated her beauty. The groom not to be left behind was attired in a beautiful Sherwani.
A two-day long grand and elegant affair, which included Ladies Sangeet, Engagement ceremony, Feres, Reception and ending in Vidai made the event memorable for families on both the sides by Love, gaiety and rejoicing.
A charming, shy, lovable bride married a vivacious groom which special interest in gadgetry and branded everything.
En route to the wedding venue, the horse with the groom too enjoyed the music and danced. What followed was a typical show of might. Both the bride and the groom were on the mercy of their relatives as to who will lift whom higher when the Varmala was to be exchanged.
The dance of one of the children from the bride's side Gaurangi stole the show. Father of the bride, Kishore Sharma probably remembered his marriage and rendered an old Hindi Movie number "Chand See Mehbooba…." The Uncle's song, a Kishore Kumar number mesmerized everyone. The brothers of the bride performed an energizing Bhangda.
Of-course God is certainly going to shower his choicest blessings on the newly wedded couple since Uncles, Aunts, Bhaiyas & Bhabhis, Chachas & Chachis, Mausas & Mausis were showering blessings and praying for them.
Well wishers from political fraternity too graced the occasion with their presence and to bless the couple.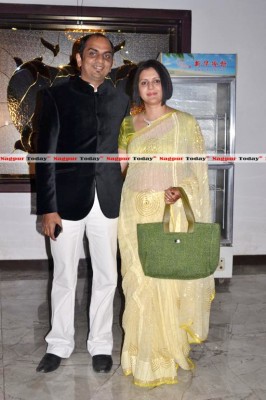 PICS BY: Amol