Nagpur: As the entire nation looks on JNU Students Union President Kanhaiya Kumar who allegedly raised anti-national slogans, an old Nagpur incident from 2001 has raised many questions on RSS and its orientation towards 'national flag.'
JNUSU President Kanhaiya Kumar spent 20 days in Delhi's Tihar jail for alleged anti-national slogans. Kanhaiya was granted bail for 6 months with the conditon that he would not indulge in any such activity in future.
Whether Kanhaiya was guilty of sedition is the matter of investigation, however an incident happened on January 26, 2001 in Nagpur clearly says much about ideology of RSS towards being national. In stark reverse to the Kanhaiya incident, three youths filled with patriotism tried to hoist the flag at RSS headquarters on January 26, 2001 and their attempt was turned down as 'forceful' by the RSS men. Eventually the three men were sent to jail for 'trying to hoist the national flag,' however the sessions court in Nagpur later acquitted them of all the charges and set them free.
A website hastakshep.com has been raising concern over the matter as it took this case out of the closet. The site also shared scanned copies of the court's order. The message on the site read out – "Jab Bhi Koi RSS Wala Deshbakti Ki Baat Kare, Usey Kahiye Case Number 176, Nagpur 2001". (If any RSS man talks about patriotism just remind them of case no. 176, Nagpur)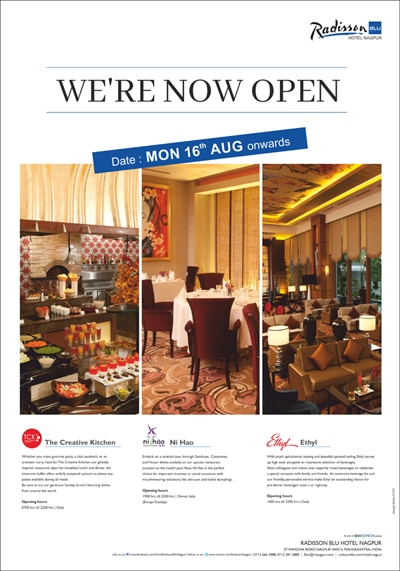 In the light of current set of affairs, especially when the Supreme Court has made hoisting flag in all Central Universities compulsory, this lone case has put RSS leaders in spot, who barred the youths from hoisting flag at their fort.
According to the case, three activists Baba Mendhe, Ramesh Kalambe and Dilip Chatwani — along with others allegedly entered the RSS premises in Reshimbagh on 26 January in 2001 and hoisted the national flag there amid patriotic slogans.
The incharge of the premises Sunil Kathle first tried to stop them from entering the premises and later tried to prevent them from hoisting the tri-colour.
The activists initially told the RSS men there that they had come to pay homage to the RSS founder Dr Keshav Hedgewar but soon took out banners and flag.
They contended that RSS has never before or after independence, ever hoisted the tri-colour in their premises, even on Independence Day and Republic Day.
Offences under relevant section of Bombay Police Act and IPC were registered by Police against the trio, who were later freed.
Nagpur Today spoke to one of the men Dilip Gopichand Chatwani who runs a flour mill (Atta Chaki) in Khamla area, he said that he was not present in the city at all on the day of the offence. He had gone to attend the marriage of a neighbor in New Delhi, one day prior to the event.
Dilip Chatwani used to run a travel agency (renting out his sumo for local travel). One evening Uttam Mendhe came to Dilip and asked for his Sumo for local travel. Since Dilip was going out, he arranged the vehicle of his friend. Sources said that Uttam went a group of people in four rented vehicles to hoist the flag on the Sangh Headquarters.
When they reached there they tried to force their way inside, which the local leaders present in the Sangh Headquarters refused and soon called the police from Kotwali Police Station.The owner of the vehicle told that Dilip had sent them.
The cops had immediately arrested the driver, Uttam Mende and Dilip Gopichand Chatwani. However, since Dilip Chatwani was not present in Nagpur, the cops from Rana Pratap Police Station were directed to apprehend him whenever he comes back. On his return, Dilip Chatwani continued to work in the Atta Chaki (Flour Mill) from morning to night. After 8 months, the cops from Rana Pratap Police Station picked him up and the case went to the court. On the able arguments of their Lawyer, Advocate Mohile, all the three accused were acquitted from their allegations and were released.
Tryst with Tricolor
On August 15, 2014, RSS for the first time after nearly 52 years, hoisted the national tri-colour at their headquarters at Mahal. Similarly, the national flag was unfurled at "Smruti Bhawan" in Reshimbagh, which housed the memorials of first two RSS chiefs, founder Dr Keshav Baliram Hedgewar and Guruji Golwalkar. The national flag was hoisted on previous occasions on August 15, 1947 and on January 26, 1950 and stopped since then, sources said.
Why RSS was against hoisting flag?
Why does RSS used to avoid hoisting tricolour? What made them to hoist it for the first time? On internet this question finds many interesting answers. But the one which went for notice was from one Kanhaiya Sharma (interestingly this too Kanhaiya!). Dubbing himself as the right centrist Kanhaiya Sharma wrote – It is true that RSS had objections to flag at one point. These were the views of M.S. Golwalkar, 2nd Sarsanghchalak of RSS.
"Our leaders have set up a new flag for the country. Why did they do so? It just is a case of drifting and imitating…Ours is an ancient and great nation with a glorious past. Then, had we no flag of our own? had we no national emblem at all these thousands of years? Undoubtedly we had. Then why this utter void, this utter vacuum in our minds" Same M.S. Golwalkar hoisted Tricolor in 1950. After that they may not have hoisted flag due to 'Flag code regulation' perhaps but they have never shown any dissent against indian flag. Even they lead the front to put Indian flag on Dadra nagar haveli. Two RSS men including Narendra Modi, present Prime Minister and Murli Manohar Joshi hoisted Tricolor at Lal chowk, Srinagar amid explosions and threats.
Bringing all this to light, Nagpur Today hopes it would not be tagged as 'anti-national', atleast for something like this!