When Ghazals fused with and mesmerized the colours of Holi at Gondwana Club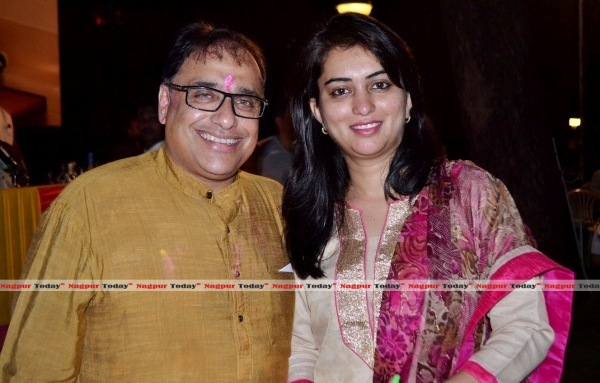 Nagpur Today.
It was a symphony of voice and colours rarely seen around the celebration like Holi! The Gondwana club members cum city music lovers got together to sooth into the flavours of Ghazals rendered by noted Ghazal singer Shishir Parkhie. On this day of colours, for a change the colours played a sober role and it were the melodies of Ghazals that stole the show.
The attendees entered and greeted each other with brisk Gulal Tika and a pinch on the face with herbal Gulal, and proceeded to enjoy the tunes of Ghazal with family and friends. But little one's sure introduces an enthusiastic aura at the venue. Cute and innocent faces were seen roaming all around the venue with Pichkaris in hand.
Ladies as usual enjoyed their chatting time together, wherein gentlemen shared notions about various topics amongst each other, the prominent one being the Ghazals.
Food and drinks got served, in a way just suiting the colourful festival of Holi.
PICS BY : Amol Gajbhiye