What was the motive behind murder of old lady?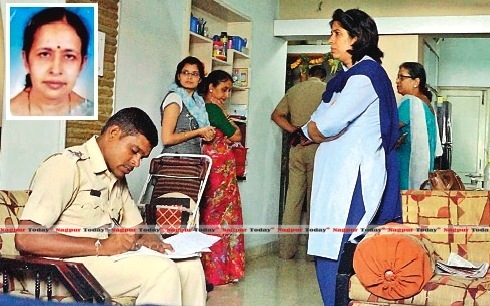 Nagpur: The senior citizens, women and children are the most vulnerable people who usually fall prey to criminals and unscrupulous elements. The aged people who are often alone after their sons and daughters leave for their work. Many crimes have been committed by goons taking advantage of their loneliness and their helplessness.
In the recent case which occurred on October 7, 2015, where a 69-old-lady was murdered in her own home many theories are coming to fore. One basic fact is that whoever committed this crime was well aware of the locale, was well aware of the fact when the old-lady be alone etc. It is proved beyond any doubt that robbery or loot was not the motive to commit this murder, since the gold ornaments on the old-lady were intact and all the other valuables and costly items worth stealing were as it is and the house was in the same position in which the son and the daughter-in-law had left it.
According to some of the neighbours, two youth were seen moving about in suspicious manner for the past two days. Some sources claimed that almost all the persons who had access to the house are being investigated. Starting with the maid servant, the family members too will be coming under investigations.
Some sources claimed that this murder could have been committed over some property dispute which will come to fore only after investigations. Till the Post-Mortem report comes, the exact cause of the murder also cannot be ascertained for sure.