Jaipur/Nagpur: One fall out of the Lalit Modi ( of IPL notoriety) – Sushma Swaraj (External Affairs Minister )- Vasundhara Raje (Rajasthan CM) imbroglio was that hints began emerging from BJP party circles that Sushma was sacrosanct but Raje might be asked to go. In other words, Raje would be sacrificed to save Sushma!
The way Vasundhara's name was deliberately leaked by Lalit Modi at the height of the Sushma controversy was also telling. It is known that the two are not close anymore and haven't been for over an year now. Their falling apart has been public knowledge since the Rajasthan elections after which Raje became CM for the second time.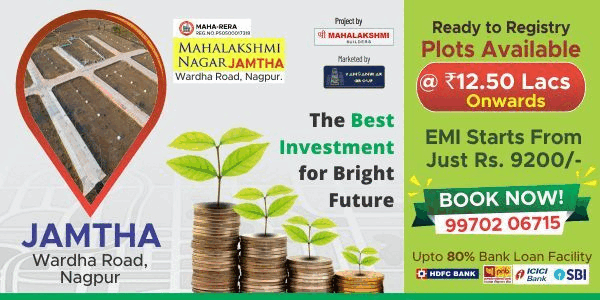 During her first stint, Lalit Modi, who was very much in India and Jaipur then enjoyed such closeness with her that in inner political circles he was even referred to as CM -2. As former Rajasthan CM Gehlot has said time and again, many senior IAS officers were insulted and humiliated by Modi then. He was also called the 10% man. Many opine that closeness with him caused Raje her downfall and ouster as CM ultimately.
It is ironical that after they have split up, so to say, Modi should drag her name into the muddle by disclosing that "it was Vasundhara who went with his wife Minal to Portugal for the operation". It was also a deliberate leak by Lalit's PR agency that brought out the news of Raje's clandestine testimony in his favour. Naturally, the clamour for her resignation or ouster began ringing loudly in Delhi circles and TV channels.
Unlike in the case of Sushma, the BJP party held a studied silence over Raje. No support from Amit Shah or any Union Minister. On the other hand Jaitley went on to make the comment that Raje's son and Lalit Modi had "commercial connections".
In the wake of this cold thaw, Raje cancelled her visit to Punjab where she was supposed to meet Amit Shah and Home Minister Rajnath Singh ostensibly over her "ill health". It was clear she was upset and did not want to come face to face with them.
She only emerged in public gaze yesterday on 21st June to do Yoga in Jaipur. Was it her way of showing solidarity with the PM and seeking his support? Or was this mandatory for all BJP led states and their CMs?
Today, Gadkari is in Jaipur to meet her. Why? There is speculation that he might be trying to persuade her to resign to save further embarrassment for the party while she has dug in her heels and made it clear that she has no such plans.
Or, is it that Nitin Gadkari and Raje are on the same page about this and he has expressed his support for her position? Remember way back when Gadkari was still BJP President and ready to throw his hat into the ring for the PM's post as well that the trio of Jaitley-Sushma and Rajnath had nixed his ambitions by causing his Poorti Company 'exposures'? Later on they blew up the issue so much that Gadkari was denied a second term as party President and was forced to step down. That also became the end of his Prime Ministerial plans…
Another unkind cut was again "not allowing" him to become Chief Minister of Maharashtra, this time at the behest of Narendra Modi, PM, who did not want him there but backed Devendra instead.
All these factors make him and Raje fellow sympathizers since they have the same clique arrayed against them…
Let us not forget veteran BJP leader Advani in all this! In fact, according to him, he should have been the sole candidate for Prime Ministership – hadn't he been waiting for so many years? His antipathy to PM Modi, who shattered all his dreams, and closeness to RSS, is well known. He might be seemingly forgotten by BJP circles and the country men at large but his capacity to cause trouble has not diminished. His by now "Emergency possible again" fame interview was given 3 days ago and immediately after that Delhi CM, Arvind Kejriwal tweeted his appreciation and asked to meet Advani. The interview was granted, to be obviously cancelled later by pressure from his party. How could they allow such non sense?
The Question to ask is – what is the game plan of Advani & RSS in this troubled scenario? And what role will Gadkari play in the plan? The plot is just unfolding – it is going to be interesting to watch.
The Monsoon session in Delhi is going to be a stormy one – and we are not talking about the weather here!
…Sunita Mudaliar – Associate Editor