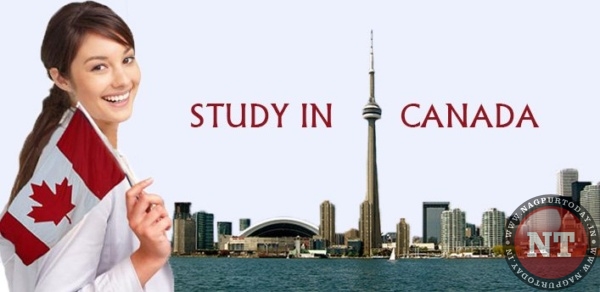 Studying abroad is a dream that most of the students cherish. Be it pursuing the education in foreign universities post 10+2 or after UG the excitement and eagerness are same. Canada being a popular education hub for students from across the world (and especially India and Indian Sub-continent students) find a place in the list of study abroad location of almost all the students (planning to go for studies abroad).
In recent times, the flow of technical graduates that is B.Tech and B.E graduates towards Canada has seen an increase. A good number of B.Tech students apply for higher education/PG courses with Canadian Universities post completion of B.Tech/B.E.
If you are someone who is also aiming to pursue higher education post-B.Tech/B.E in foreign universities and is eyeing to Study in Canada then this one is for you. We are going to discuss the courses that a B.E/B. Tech graduate can opt for in Canada.
So, if you are having doubts and confusions in regards to the course that you should pick for enrollment in Canadian Universities, the keep on reading to get the answers.
Courses Students can Opt
B.Tech/B.E happens to be the courses with a focus on practical and applied aspects of Science & Technology. A graduate in these courses looking to study in Canada can naturally opt for STEM (Science, Technology, Engineering, and Mathematics) courses that are in sync with the discipline that one has studied at B.Tech/B.E level. In this regards the courses that can be considered as a good option are MS in Engineering, M.Engg, M.Tech.
These are some core STEM courses that allow the students to continue their studies in the technical domain and attain specialization in particular sub-domain. Students looking for a career in production, design, manufacturing, teaching etc. can choose these courses as an option. The duration of these courses is generally 2 Years.
However, the general trend that has been seen in B.Tech/B.E graduates is that they opt for management courses or Business related courses as a part of their higher education/PG plan. If you have similar plans in mind then Canada offers you some really good options for that as well.
Those looking to pursue a course in Business and Management domain can opt courses like:
Masters in Engineering Management
Masters in IT management
Masters in Business Operations
Masters in International Business
Masters in Finance
These courses too are of 2 years duration. It offers students a chance to acquire degrees in two different and in demand domains (Engineering & Business Management).
Basic Requirements for Making an Application
Someone who is looking forward to studying in Canada (and other locations as well) and wants to apply for PG courses in STEM or Management/Business domain needs to fulfill some basic requirements before making an application.
These basic requirements include:
GRE or GMAT qualification.
Qualification in English Proficiency Test like IELTS/TOEFL.
Graduation or equivalent in relevant discipline with a minimum passing aggregate (as per University/College demand).
No Backlogs/Supplementary in Graduation or equivalent level at the time of making an application.
Candidates fulfilling these requirements can make an application for admission.
Popular Courses
Based on the analysis of student enrollment and application data (of B.Tech/B.E graduates) of past years we have noted down some popular courses that B.Tech graduates opt for, to study in Canada.
MS in Biomedical Engineering
MBA in Engineering Management
MS in Applied Engineering & Technology Management
MBA in Supply Chain Management
MBA in Management Information Systems
MSc Aeronautical Engineering
The average cost of pursuing these courses (and other STEM and Business/Management) stands somewhere around INR 30 Lacs to INR 65 Lacs. Students can opt for the Government sponsored scholarships or loans from Bank to support the cost of education.
Popular Universities & Colleges in Canada
To cut out on your work we have tabulated a list of some of the popular Universities & Colleges in Canada that one can opt for as a part of their study in Canada plan. Take a look:
| | |
| --- | --- |
| University/College | Popular Courses |
| University of Toronto | MSc in Mechanical and Manufacturing Engineering |
| University of Saskatchewan | MSc in Civil Engineering |
| Douglas College | MSc in Computer Science |
| Brock University | MSc in Biotechnology |
| Richard Ivey Business School | Masters in Business Administration |
| Stephen J.R. Smith School of Business | MBA/ Executive MBA |
| HEC Montreal | MBA and MSc |
| Sauder School of Business | Full-time MBA |
| University of Alberta | MBA |