Nagpur: Someone in the PMO's office or from the Finance Ministry seems to have ill advised PM, Modi on the ill effects of his midnight surgical strike against big denomination notes. Modi seems to have fallen prey to his own propaganda and begun believing that ALL Indians already are account holders ( in banks). Not true at all.
The stark reality is that almost half of the Indian population, up to 45% of Indians do not have accounts yet. This could be for a number of reasons. There is no bank accessible from the interior village where they live. They do not believe in keeping money in banks. Or most important, often times they do not have surplus cash which they can invest. They really lead a hand to mouth existence where savings do not figure.
Look at small Indian farmers, for instance. They are relatively speaking, cash rich, only when they sell their farm produce. Of the sums they receive they keep aside some for important liabilities like a daughter's or son's marriage or to purchase agri inputs for the next, Rabi, season. The money they 'hoard' for future needs is usually in larger denominations since it is easier to keep safely.
The wedding season almost all over India started ironically from today, which is Ekadashi and also Tulsi Vivah. Today evening the Tulsi plant will be married to Lord Krishna with much pomp and revelry. From tomorrow, people will begin solemnizing their daughters and sons weddings.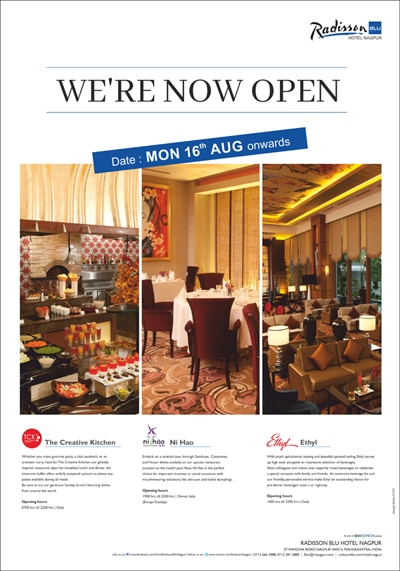 One such man from Nagpur, Manoj C. ( name changed) had set aside almost Rs. one crore for his only daughter's wedding ceremony which is to be held in Haryana tomorrow, since he is a resident of that state but has a business that has brought him to Nagpur. He had tickets booked for 50 persons to be taken to his home town in Haryana where the boy's family lives. Everything had been arranged – the expense for pendal, food , decoration and other expenses one has to deal with during weddings. All his cash is in the 'banned' notes. He has no clue what he is going to do now. If the wedding does not go as planned he will lose face in front of the boy's side – and this is something Indians cannot live with.
But Manoj is still a man of means – he may manage to cross this hurdle somehow.
But what about Rajiv Sontakke who lives in Mhopa – 70 Kms from Nagpur – whose daughter is to be married next week? All his earnings are from agriculture. He lives in the hinterlands so has no bank account. So inaccessible is his village that the wedding is slated to be held in Kalmeshwar, which is closest for him and also the boy's side.
He knows no one in Kalmeshwar – he has paid some advance for the hall but he has to pay the rest. He has to pay for the food. In an unknown town no one will give him credit or help him out. What does he do now? Cards have been printed and also dispatched.
The bridegroom's baraat will arrive in two- three days. If nothing satisfactory can be arranged will he be forced to be another 'farmer' committing 'suicide'?
There are many such instances. City dwellers are not aware of this. Because even poor urban people, including those working as domestic servants or menial labour, do have bank accounts. They are the ones who got covered by the PM's bank – account scheme. But you move away from cities, away from even tier two and three towns and you come to small villages that have no banks yet. Or the bank is more than 7-8 Kms away. Most residents of such villages are not account holders. Their bank is their home – their 'tijori'. Which has been rendered cashless now.
Then there is another class of people that exists that Modi's advisers did not tell him about. Indians who do not possess an Adhar card yet. Yes, there are many such. They are mostly migrant workers or construction workers who live away from their home states. Many of them have their families living with them, specially if the wife too works on the 'site'. Some have families living left behind in M.P. or U.P. or Bihar or Bengal who are dependent on them financially.
These people have not put down roots where they work, so they have opened no accounts. They may keep their money with one of the 'sethjis' for whom they work. The sums may be up to Rs. 1lakh or more even depending on how much the man earns and how big his needs are. Who will change this money for him? He has no Adhar card and even if he has some other id, it may be of his native place.
In Banglore and such big metros where many such migrants from Eastern states like Bengal and Bihar live touts have sprung up already to cash on their misery.
"Give us your Rs. 500/ note and we will give you Rs. 400/ in R.100 notes" they are told. Desperate people who may have planned a trip home for the wedding season ( where their own daughter may be getting married) are ready to exchange for Rs. 300 even!
A big such tribe of 'Agents' is already in place. The earnings or 'killings' they make – will it be white money? They will be exploiting poor people, robbing them of their own hard earned white money and rendering it black.
The sad reality is that we in a city like Nagpur do not know or care for such people. The country has been divided again into two by this divisive Modi government. This time not along lines of religion or caste but city folks vs. village people.
There are many in Nagpur also who are full of praise for the P.M. for this move.
"We may suffer hardships for a day or two but we will all gain in the long run" they say. They often even will not go to stand in the long lines themselves.They will send their servants – who have ids and Adhar cards – give them their big notes and pay some commission for their labour.
Such people look at others standing in the long lines for hours and ask – " so what? Have they not stood in lines to purchase cinema tickets? Or train tickets? Let them stand for money today!"
They do not understand that in other cases there was always a choice. Cinema is entertainment – one can do without that. But money is required to survive; you cannot live without it even for day.
And when your own government renders your hard earned, precious money null and void, what do you do?
Who do you turn to – who will help? If you complain you may stand the danger of being dubbed 'anti national' . Remember what happened to the 'beef eaters'. Want to be lynched, do you??