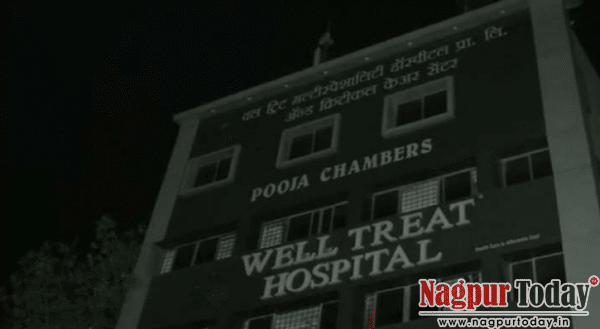 Nagpur: The Nagpur Bench of Bombay High Court has quashed the plea of Dr Rahul Thaware, director, Well Treat Hospital seeking removal of culpable homicide charges registered against him at Wadi Police Station.
On April 8, 2021, four patients died at Well Treat Hospital. During the probe it was revealed that the Well Treat Hospital administration was operating patients by flouting several safety norms. Even the Fire Audit conducted by the teams highlighted some severe drawbacks from the side of the hospital. Following which Wadi Police had registered a culpable homicide not amounting to murder against the hospital director.
Seeking to quash the charges registered against him, Dr Thaware knocked HC's door. However, the joint bench of Justice Vinay Deshpande and Justice Amit Borkar didn't provide any relief to Dr Thaware and asked Wadi Police to file chargesheet.
Adv Shahibhushan Wahane represented Dr Thaware while Adv Aate put the side of the complainants.