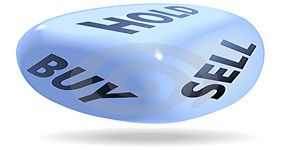 Yesterday's Quick Updates
Sensex ends up 56 points; GAIL, Jindal Steel, RIL rally
Indian markets ended on a flat note with positive bias led by realty, oil & gas and power stocks.
At the close, the BSE Sensex gained 56.47 points and closed at 17,440.87 while NSE Nifty went up by 20.25 points and closed at 5,274.
Top Gainers in sensex
GAIL (India) (2.60%), Jindal Steel & Power (2.44%), Reliance Industries (1.87%), Tata Motors (1.71%), Tata Steel (1.41%), and State Bank Of India (1.25%).
Top losers in sensex
Housing Development Finance Corporation (1.54%), Cipla (1.47%), Tata Power Company (1.28%), Bajaj Auto (0.98%), Wipro (0.96%), and Sun Pharmaceutical Industries (0.61%)
Stocks to watch today for trading
The opening direction of Nifty and Sensex is not clear.
Shriram City Union Finance Ltd
Shriram City Union Finance Ltd, after the company plans to raise funds up to Rs 500 crore through a public issue of Secured Non Convertible Debentures (NCD) of face value of Rs 1,000 each.
Reliance Infrastructure and HCC
Reliance Infrastructure and HCC will be in focus after a slab of a staircase of an under-construction Metro railway station collapsed in Mumbai.
Kingfisher Airlines Ltd
Kingfisher Airlines Ltd, after the auditors of the company said the airline's actual losses for the year ended March 2012 were more than the reported Rs 2,328 crore.
Balaji Telefilms Ltd
Balaji Telefilms Ltd, after STAR India is open to selling its 25.9 per cent stake in one of the country's largest production houses, Balaji Telefilms, to its promoters. The broadcaster had bought the stake in 2004.
Deccan Chronicle Holdings Ltd
Deccan Chronicle Holdings Ltd, after Tata Capital dragged the Hyderabad -based media house and it's chairman T Venkattram Reddy to the Bombay High Court seeking to recover 101 crore rupees in dues.
IOC, BPCL and HPCL
OMC's will be in focus on reports that petrol, diesel, domestic cooking gas and kerosene prices may be hiked after the finance ministry said it had no money to provide for fuel subsidy.
GMR Infrastructure Ltd
GMR Infrastructure Ltd, after the company said it is looking to raise close to Rs 3,000-4,000 crore by divesting stakes and churning of assets in some of its projects in the road and power sectors in a bid to reduce debt and invest in new