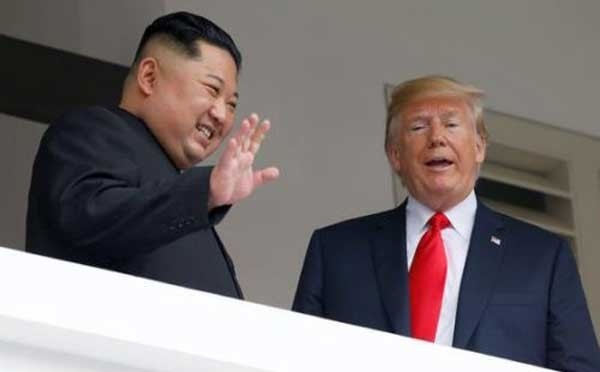 US President Trump and Kim Jon-un have begun their second series of talks after their personal one-on-one meeting concluded early morning.
Trump, sitting alongside Secretary of State Mike Pompeo, national security adviser John Bolton, White House chief of staff John Kelly and an interpreter told North Korean leader Kim Jong-un that he believes "we will be successful."
"We will be successful," Trump told Kim, sitting directly across from him. "And I look forward to working on it with you. It will be done."
Kim also offered brief remarks through an interpreter.
The North Korean leader did not answer when asked whether he would give up his nuclear weapons.
However, US President Trump predicted he would work with Kim to resolve differences over North Korea's nuclear program.
"Working together well get it taken care of," Trump said at the start of an expanded meeting. He said the two leaders "will solve a big problem, a big dilemma."