The Indian Government has a new policy for development of metros now.
This policy, marks a major shift in its approach to urban mass transit projects; the Union Government has made it mandatory for state governments seeking central financing for their proposed Metro Rail to involve private players in the execution and running of the system.'
The Union Cabinet has approved on 16th August, this New Metro Rail policy, which states that "private participation either for complete provisioning of metro rail or for some unbundled components will form an essential requirement for all metro rail project proposals seeking central financial assistance".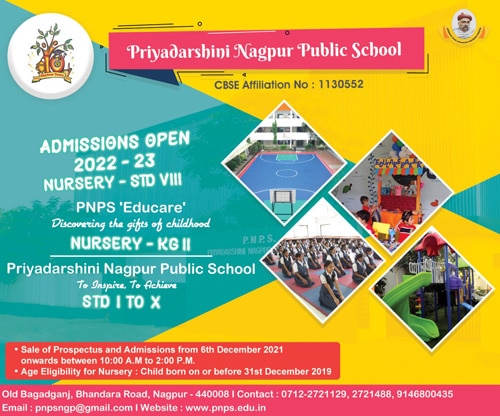 The three broad PPP models outlined in the new policy include :
constructing new Metro Rail systems through the Design-Build-Finance-Operate-Transfer mode,
allowing private players to operate the service as well as supply rolling stock, and;
involving them in the maintenance and upgrade of infrastructure.
This policy has come in for some scathing criticism from none other than the man known as India's 'metroman' Shreedharan.
He has called it "the most disastrous and retrograde urban transport policy.'' Mr. E Sreedharan, it may be mentioned here, has successfully headed the Delhi Metro Rail Corporation (DMRC) since its inception and is currently a principal advisor to it.
Brijesh Dixit, is the MD of Maharashtra Metro and he is currently working simultaneously on Nagpur and Pune metros.
Speaking exclusively to Nagpur Today from Mumbai, Dixit explained the new policy thus.
He said "it has been accepted in principle that all Indian cities having population of above 2 million ( 20 lakhs) should have a Metro or some equivalent public mode of transportation which will be fast, cheap with good connectivity.
So many Indian cities like Bhopal, Indore, Patna, Raipur, Benaras, Nasik etc. are waiting for metros. There are many state capitals in the list. All these projects cannot languish till governments – state and center – make provisions for funds."
He said the highlight of the new policy was that any state government could go ahead and finalize a Metro project for any of its cities without waiting for Central Government's sanction or approval.
The Central govt. would participate to the extent of 10% of the cost burden and the state would be free to look for 'partners' in the private sector.
India's vibrant private sector must be roped in for such vital services, says Dixit
"Unlike many countries in the world, India has a very vibrant private sector which can participate in such ambitious projects for the development of a city/ state."
Problems with PPP projects come in, said Brijesh Dixit, when disputes crop up between two parties, and the dispute redressal system is not efficient. If the dispute then goes to court, it could end up becoming a lose – lose situation for everyone concerned.
He opined that to keep disputes at bay, the govt. can be clear about what component of the metro work they want to hand over to private sector.
"It could be a small sector of the city, or a specific part of the project. What must be ensured that both risk and benefits must be shared equally."
Metro scene : China vs India
Currently, metro projects with a total length of 370 km ONLY are operational in the eight cities of Delhi, Bengaluru, Mumbai, Kolkata, Chennai, Kochi, Jaipur and Gurgaon. Metro projects with a total length of 537 km are in progress in 13 cities while projects with a total length of 595 km in 13 cities are at various stages of planning.
But, while speaking to The Indian Express , Sreedharan, who has consistently argued against the PPP model in Metro rail, had said, "The policy seems to have been framed by someone sitting in the NITI Aayog with absolutely no experience of how metro rail is built and operated. As it is, in India, all 12 such projects put together, only 20-25 km of new metro rail is made operational every year. China is galloping way ahead at 300 km of metro rail being opened every year. We are already moving at a snail's pace. Now with this policy, everything will come to a standstill.''
Privatization could lead to escalation of fares
India has, so far, steered clear of PPP in its metro rail projects due to the policy decision of previous government of keeping fares of public transport low. The steep capital-intensive nature of such projects do not allow private firms to get a return on their investment unless they hike the fares steeply.
Nagpur Metro model aims at other sources of revenue creation
As Dixit points out, the Joint Venture project of Nagpur Metro plans to increase earnings and repay loans by innovative means other than ticket sales.
FSI granted to buildings on both sides of metro line is being doubled.
Metro stations will be built to include commercial activities and also house offices. One of the stations is going to be 18 storeyed to accommodate office space at prime location of the city. (Zero milestone).
Plus two depots of the Nagpur Metro will have residential apartment complex' built over it too; the idea is people living in these apartments will not have to travel at all to 'catch a metro' to go to work, or for kids to go to school etc.
All eyes are going to be on the success of the Nagpur Metro when it begins 'rolling' this year in October – November.
If the model succeeds, it could lead to private players finding such projects lucrative and join the PPP model.