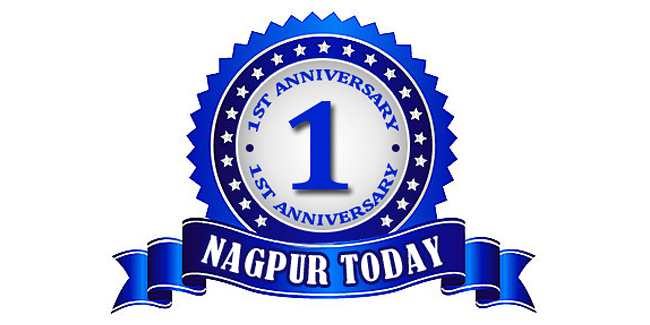 On this day, an year back, when the Indian community across the world commemorated our Father of Nation Mahatma Gandhi on his birth anniversary, we took that opportunity to initiate our first step towards something that gives new meaning to Nagpur. Something that serves as the best connection from Nagpur. We dug deeper, mug up ourselves and juggle up our hearts and minds to determine that the best way to project our true feelings towards our people, especially the young and going Nagpurians, is to engage them with our projections. We thought the advent of technology has left a big void for the news that relates Nagpur, then and there. After all the fast paced technology means the gadgets should have to bear something ripe and fresh for Nagpur.
And this is how Nagpur Today was born – an instant connect website that provides every bit of information over current happenings and scenario of Nagpur. We called it the space as where you live – Nagpur's first online newspaper where you get latest updates about your city the same day.
We stood a chance to know more about Nagpur as we delved deeper into the city for getting handful of smart contents for updating our site. We discovered a lot is needed to be done for coming of age and grow up to new times. Like you we too wish to see Nagpur up and bouncing with the growth on development scale. However, more than that we wish happy and flourishing lives to all our citizens.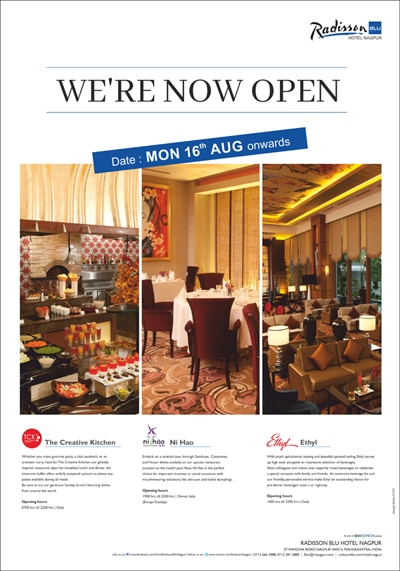 We touched every root of Nagpur, be it colleges, schools, NMC, Sports, city arts, festivals, restaurants and popular culture of Nagpur. But the more we went deeper, more we explored…we believe it's a constant phenomenon.
Moving up to this day, an year later, we found ourselves blooming with the joy of happiness and the faith that the young readers of Nagpur have bestowed on us. We are equally happy for being able to reach out to you, stand by you and get to listen to the voice of your heart. We are enjoying this relationship with you and wish it continues forever and ever and ever…Thanks Nagpur for making us your Voice.
On our first anniversary, we extend our hearty thanks to all our readers, clients and well wishers for making us the "ONE" closer to your heart….
We are Happy to Live with You…
Because it's where you live…
It's Nagpur Today
As We successfully completed an year with significant number of daily visitors hanging on to it, the wishes came pouring from various quarters of the city. The portal authorities were flooded with text messages, phone calls and even posts through social networking mediums congratulating Nagpur Today for making a distinct mark in its first year of operation.
Right from the discerning citizens to dignitaries in the field of politics, business, media and the senior government officials, all extended their regards for the success of first ever online venture dedicated to the happenings of Nagpur.
Extending his warm wishes, City Police Commissioner K K Pathak had all praise for the team of Nagpur Today. "Accept my congratulations for successful completion of first year… kudos to the team, each one of you are doing excellent job. All the best for coming year," posted Pathak.
The website found immense appreciation not only in Nagpur but also from the vast section of people settled outside the city and even abroad. Congress MP from Goa, Sardinha Shri Francisco also acknowledged the first anniversary of Nagpur Today on the social networking platform.
City's veteran paediatrician Dr. Uday Bodhankar said, "Congrats all editors, We are proud of all."
Posting his piece of wishes, AICC General Secretary Mukul Wasnik said, "CONGRATULATION on Nagpur Today's first anniversary.
Chartered Accountant BC Bharatia said, "Please accept heartiest congratulations on your successful completion of first year. May god bless whole team of Nagpur Today."
Among other dignitaries wishing Nagpur Today included State NCP President Bhaskar Jadhav, MNS Vidarbha Organiser Hemant Gadkari, Brij Bhushan Shukla of Nagpur City Congress, Sachin Punyani, joint secretary, Nag Vidarbha Chamber of Commerce, Sanjay Dubey, PRO to state minister Nitin Raut, Kalpana Meshram, Deputy Engineer, NMC, Adv. Asif Qureshi, district government pleader,  Mohd. Kalam, Secretary, Central Tanzim Committee, Firoz Ansari, executive member, All India Hockey Association,
Joseph Rao, senior journalist, PTI, Manish Soni, special correspondent at The Hitavada
Kartik Lokhande, chief reporter at The Hitavada, renowned social worker Nelson Francis, social activist Raja Hindustani, Manisha Boratkar from Profit Advertising, Shailendra Mehta of Sell Ads, Vinod Batra from Intel, Pune, Raja Naidu, CA from Gaddigodam, Akshay Bharganwar, Vikas Bajaj, politician and businessman from Raipur,  Vijay Kumar Harchandani, Manoj Kumar Verma, call center specialist from New Delhi, SP Singh, PRO at ECL and Yogesh Vitankar, PRO, MSEDCL, Nagpur.
Related News: Nagpur Today launched at Patrakar Bhavan