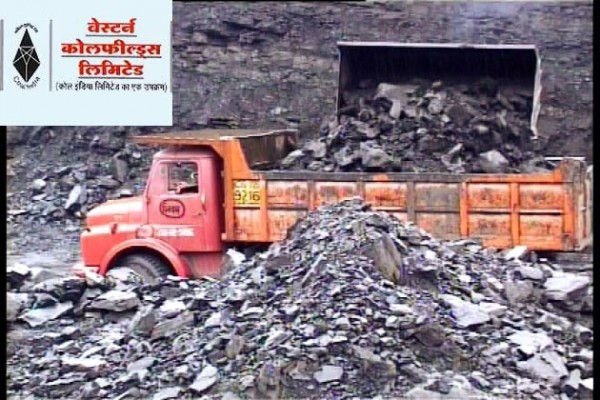 Nagpur News: The Maharashtra Pollution Control Board (MPCB) has initiated a strong action against Western Coalfields Limited's (WCL) two mines and accordingly, has ordered shut down of the mines for causing massive pollution.
The two mines of WCL are based at Junad and Kolar Pipri in Yavatmal district. The Maharashtra Pollution Control Board had received several complaints from citizens on heavy pollution caused by the open cast mines at Junad and Kolar Pipri of WCL's north Vani areas. MPCB had warned the WCL to take corrective steps to stop pollution in great proportion by the two mines. However, as usual, the WCL authorities did not take warning from MPCB seriously and failed to stop life-threatening pollution by following rules and regulations of MPCB.
The MPCB, left with no choice, immediately ordered closer of the two mines. WCL officials, too, confirmed the MPCB order shutting down the mines but refused to comment on the MPCB action.
It may be recalled, the Nagpur Today had carried reports on fires destroying thousands of tons of stocks of coal kept at different sidings lifted from WCL mines but surprisingly and, shockingly, too, the WCL officials deliberately neglect it and make no efforts to douse the fires. And the outcome of the fires is more disturbing. The revenue of the Government is hit hard.
The officials crossed the limit when they told Nagpur Today that these fires are nothing but a small incident. But the officials must understand a disaster takes place from a chain of small events. The Nagpur Today tried to meet officials of respective mines but no official quoted the loss figure due to fires, the efforts made to douse the fires, why lethargy, no answers.  Nothing.  Nothing.  Nothing.
There are reports, on one hand the officials often blame fires for less production of coal, and on the hand sell truck loads of coal is sold clandestinely and the money is devoured by officials.
The same attitude of WCL officials in dealing with massive pollutions their various mines at various places drew the wrath of MPCB and the WCL was forced to shut down the two mines. The repercussions of shut down mines could be seen in the coming days as miners' issue of earning money, the loss of coal production thus hitting the WCL and Government revenues hard would hit headlines.