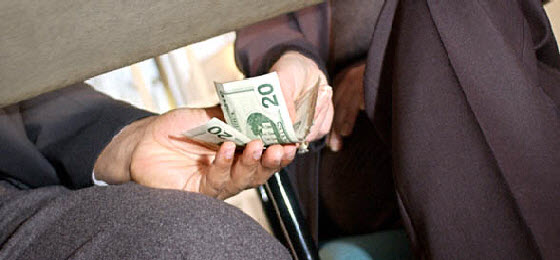 Nagpur News: Western Coalfields Limited (WCL) which has gradually attained notoriety for the flourishing 'bribe culture' has now adapted a new method for seeking undue favors. The senior officials are reportedly denying any under-the-table proceeds but are not in a mood to let it go. Now bribe has been replaced with insurance policies which have proven to be the safest bet for the senior officials who are worried about getting caught in the act.
Though the Central Vigilance Officer was appointed to check illegal practices in WCL, the authority is proving to be a toothless tiger in Nagpur. As CVO is centrally appointed authority, he often gets cornered by majority which belongs to WCL camp. This has made way for Central Bureau of Investigation (CBI) and anti-corruption department to intervene in the corrupt practices, making it tough for the corrupt officials to function on their whims.
WCL in Nagpur district has of late caught the people's attention for the bribe menace thanks to the blunder at senior level, which infected the dubious practice to the grass root employees in the department.
Now with the CBI and anti-corruption officials keeping a close watch on the functioning, the WCL officials have found a unique way to accept the proceeds. Sources informed that most of the WCL officials in Nagpur have subscribed to the agency of some or the other insurance companies. And whenever any 'client' falls to them with kickbacks, they politely refuse to accept but insist that the person on the other end have an insurance policy which makes him to pay a hefty premium.
While this reserves special commission for the selling official, it also protects him from the wrath of action by CBI or any other monitoring authority.