Watch Video : When Salman kissed Katrina on her B'day!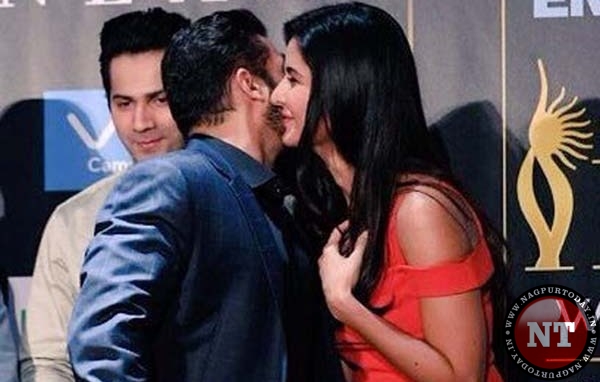 Salman Khan and Katrina Kaif made up for a sizzling chemistry during the first event of the IIFA 2017 ceremony. Salman and Katrina were addressing a small audience during the official press conference held at the Metropolitan Ballroom at the Sheraton Times Square Hotel. Both the stars were seen spending much of their time in each other's company. However, Salman surprised everyone when he kissed Katrina after wishing her a happy birthday. Katrina will turn 34 on July 16 this year and will mark the day in New York. We tell you how it all happened.
A slew of other Bollywood stars including Sushant Singh Rajput, Kriti Sanon, Anupam Kher, Alia Bhatt, Varun Dhawan and Shahid Kapoor were present along with Salman and Katrina. When other stars started singing happy birthday and wishing Katrina Kaif, Salman Khan said, "The best part about wishing somebody is this," and the actor gave an impromptu kiss to Katrina. Salman kissed Katrina on both the cheeks and we saw Katrina smiling. The particular video showing Salman getting up close and personal with Kat, and giving her a peck, has gone viral.