Watch out for Aisha Sharma, folks!

At 5'9″, Aisha Sharma is among the tallest actresses in Bollywood.
She's taller than the average Bollywood actor, and that makes it difficult for her to get films.
She's had to go through numerous auditions and rejections and the young girl says it's been "frustrating."
Each time she got rejected, her older sister, actress, Neha Sharma, would become her punching bag.
But Aisha's happy now.
She's got herself a tall and handsome co-star in John Abraham, and she's ready to make her debut with Satyamev Jayate.
"I went through a lot of auditions and rejections," Aisha tells sources Patcy N.
What can we expect from you in Satyamev Jayate?
My character Shikha is a veterinarian; she's a social crusader, and she loves animals.
She stands for what she believes in.
The script was fantastic.
More importantly, I believed that this script would work at the box office.
That's a very critical reason for me to choose a film because when your film works, everything about it works.
Then, I will have a choice in the kind of films I want to do.
Satyamev Jayate is a commercial pot-boiler.
It has every single ingredient to be a success at the box office.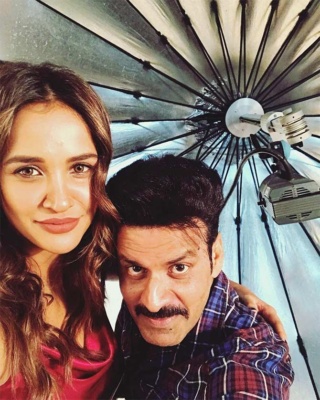 What kind of movies do you want to do?
I want to do everything.
I want to do good work.
I want to do a mix of everything, from commercial pot-boilers to content driven cinema.
Did you get offers before?
I got a film, but that did not happen.
Did you always want to be an actress?
When you're an actor, you get to be a different character, you get to learn and grow… it's something I always wanted to do.
I took up modelling to build the right profile, so that it helps when you trying to get inside (the industry).
Did your sister Neha help you?
My sister is not in a position to make anything happen for me.
As we all know, Neha's films have not worked.
It's not like she can make a call and make a film happen for me.
So I had to kept auditioning and get rejected.
The only help she gave me is that she's an extremely protective big sister. It is really good to have someone in the same field.
Both of us are trying to do the same thing and make it together.
The only advice she gave me is that don't let success get to your head and don't let failure get to your heart.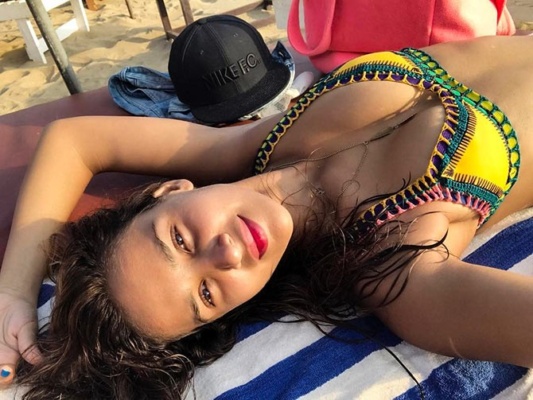 Did Neha's flops affect your decision to get into this film industry?
Not at all.
Honestly, it has inspired me.
Neha is really good in her films, whether they are good or bad, and nobody can take that away from her.
If she gets the right film, I think she will be brilliant in it.
If you are down, the only way to go from there is up.
So it does not affect me. It just gives me hope that an outsider can come here, struggle and try to break in.
Milap Zaveri's previous film Mastizaade didn't do well. Did that make you apprehensive about Satyamev Jayate?
The only apprehension I had was that Milap had never done an action film before, even though he has written great action scripts.
Also, the kind of films Milap has directed before is not something I would like to do, starting out. But it was clarified to me right at the beginning.
When I spoke to him, I saw how passionate he was about it.
Did the auditions and rejections frustrate you?
Struggle is relative. What is my struggle may not be your struggle.
Have I struggled for food and money? No.
I am sure there are a lot of strugglers out there who are trying to make ends meet, but I never had to struggle financially.
Talking about rejections, I will steal George Clooney's lines: 'When you're selling a vacuum cleaner, people will say they don't want the vacuum cleaner. When you audition, it gets personal because they will say they don't want you. But the only way to go ahead is to give a better audition the next time.'
So everytime I didn't get a part, it was obviously frustrating and you do get annoyed.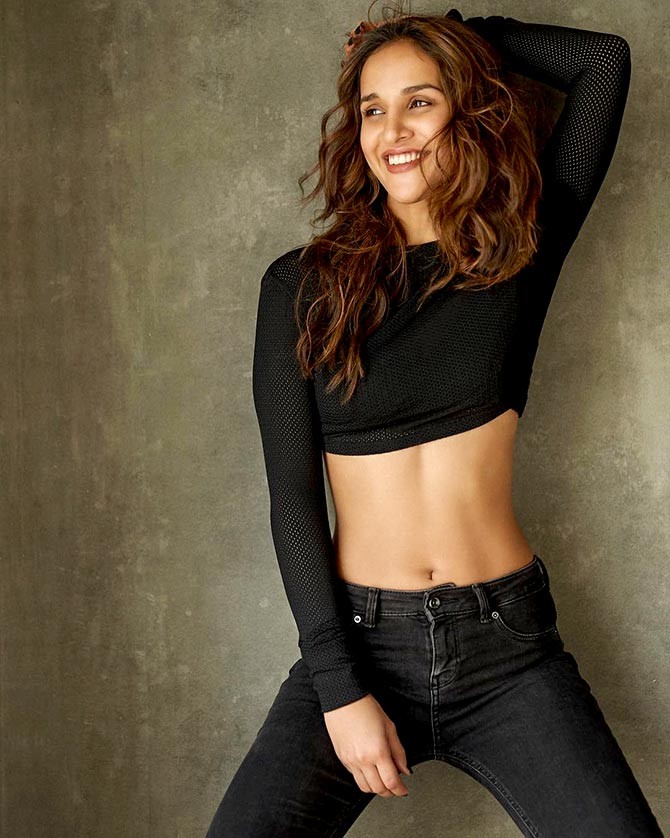 But to prove to the world that you are better, you must keep giving better auditions.
So I would come home and Neha would be my punching bag.
I went through a lot of auditions and rejections.
Sometimes, you get the project and then it does not happen.
But you still have to keep your head straight. That's tricky.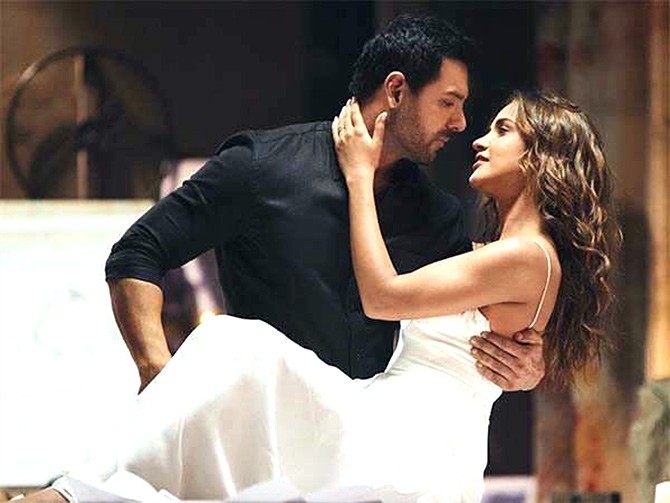 What was it like working with John Abraham?
The best thing about John is that he's tall!
So you will never be told, 'Aisha, you are too tall.'
Have you been told that?
Loads of people told me that!
And I reply, 'Isn't that supposed to be a good thing?'
And they tell me, 'No, not until you get a break.'
But John was really nice to work with. Not once did he make me feel that it was my first film or that I was a newcomer.
Everybody told me that my chemistry in the song Tere Jaisa is phenomenal.
That comes from the fact that somebody was not making me conscious and letting me do what I want to do.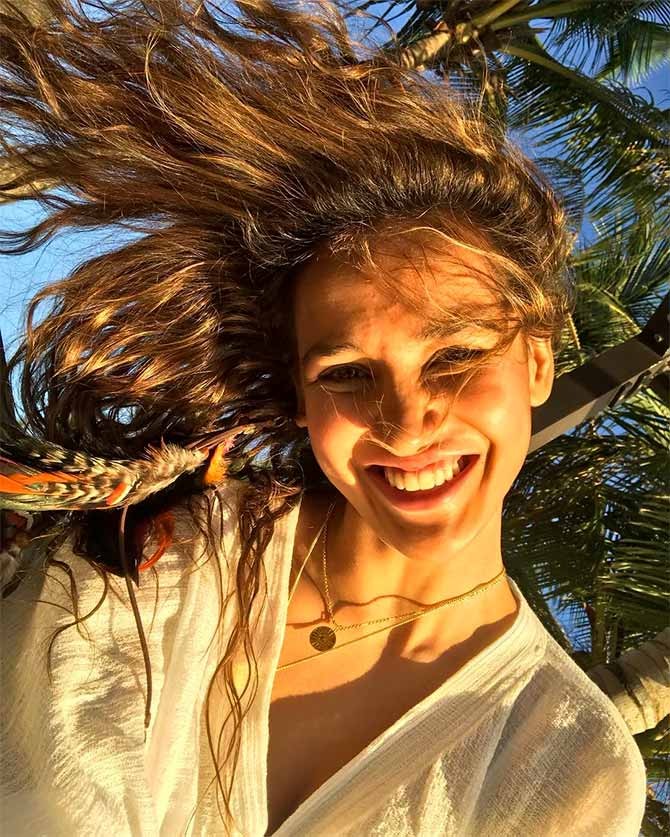 Are you open to working in a Web series?
I have heard great things about it, it is great content. If great content comes my way, in any medium, I will do it.
Are you ready to do a short film?
My sister did a short film with Manoj Bajpayee sir. She told me he is a great actor to work with.
I am ready for great content.
How would you describe yourself?
I speak my mind without any filters.