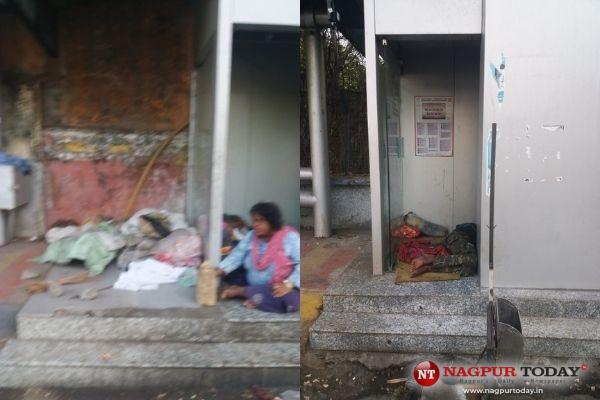 Nagpur: The Smart City project's special purpose vehicle — Nagpur Smart and Sustainable City Development Corporation Limited (NSSCDCL) – had come up with an innovative concept to install smart kiosks at various bus stops in Nagpur city. However, the kiosks have turned out to be a wasteful expenditure due to their non-use. The smart kiosks have now become 'homes' for beggars!
The smart kiosks, aimed at providing online transactions of citizens, were installed at several bus stops and other vintage points in different localities across Nagpur. But the kiosks have turned out to be white elephants due to their non-use. The kiosks have become junk and caused loss of revenue to the government.
It has been observed that the kiosks installed at places mentioned about were not getting response. Many felt that the kiosks should have been installed in residential locations that are situated far away from the offices of NMC and other government departments. The people coming to these places will not prefer to use kiosks with manual facilities already available. Since the installation of the kiosks, not many citizens have gotten used to it.
People are still confused on how to use the machine and those who give it an attempt, don't get proper response from the machine as many kiosks which are installed hang up in the middle of any transaction.