Nagpur: In a significant move, the Economic Offenses Wing of Nagpur Crime Branch filed supplementary charge-sheet of approx. 30000 pages in the Special Maharashtra Protection of Interest of Depositors (MPID) Court on July 16, 2015.
Sources revealed that there as six accused in the Wasankar Investments case are still absconding and the police has not succeeded in finding their whereabouts as yet.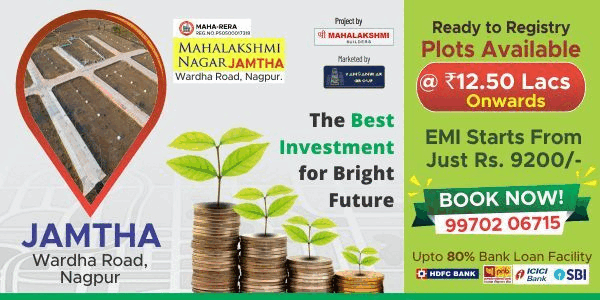 These absconding accused include:
1. Sawarkar Staff
2. Bhute Staff
3. Madhuri Staff
4. Meenakshi Staff
5. Chandrakant Rai Senior Official
6. Iyer Senior Official
Cash moved even while Wasankar is in Jail
Another surprising fact that came to fore is that some of the money by way of shares have been transferred to Nareshchandra of Nareshchandra Cycles. The date of these dealings (transfer of fund) is allegedly on the dates when Wasankar is in the jail. Sources alleged that they could have got his signatures on the transfer papers when someone goes to meet him during the Mulakat (meeting) time in the jail.
Abhijeet and Vinay Wasankar re-apply for bail

It has also come to fore that Abhijeet Wasankar and Vinay Wasankar have again moved an application for bail.
So far more than 400 complainants have lodged their complaint against Wasankar with the Economic Offenses Wing of Nagpur Crime Branch. The tentative amount that the investors have invested is around 100 crores.
Some of the investors while speaking to Nagpur Today said that in a query raised through the Chief Minister of Maharashtra Devendra Fadnavis, the police have accepted that they have been able to recover only Rs 20 crores from Wasankar. However, these investors alleged that this amount of Rs 20 crores was declared on the very first day when he was arrested.
The investors on condition of anonymity claimed that this charge-sheet of 30000 pages makes no sense. The police officials have not been able to recover even rupees one crore on their own which amounts to 1%. The investors claimed that they are interested in the police recovering the amount that they invested and not some charge-sheet. They went on to allege that the police officials of Economic Offenses Wing of Nagpur Crime Branch have become just a 'Court Compliance Officials'.
Understaffed Economic Offenses Wing leads to poor investigations

Sources claimed that the lone police official of the Economic Offenses Wing of Nagpur Crime Branch is helpless. According to some sources the constitution of Special Investigation Team (SIT) was a big farce. What happened is that a few departmental staff were given additional charge of investigating the case.
However, they too are said to be non-functional in the SIT since they are busy with their own routine departmental assignments and investigations. It is nearly one year since the arrest of Wasankar and his cohorts (he was arrested on July 27, 2014). However no absconders are arrested so far. No significant amount was recovered from the Wasankar using their investigating skills raising a big question on the competency of police officials of Economic Offenses Wing of Nagpur Crime Branch.
Some of the investors claimed that they would soon be approaching the High Court to take-up the charge of investigation and monitor the investigations so that the courts can be updated on a weekly or monthly basis. If that too does not work, they will demand the case to be handed over to CBI.