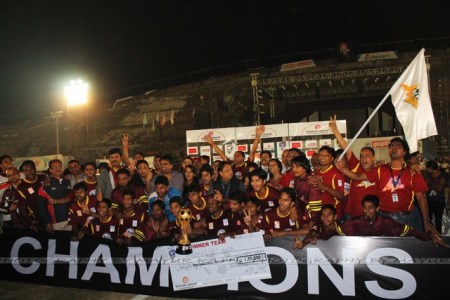 Sunil HiTech Warriors pipped Satvik Bulls 5-3 vie tie-breaker to retain the title in the final of third edition of Lokmat's Nagpur Premier League (NPL) Football Tournament at Yashwant Stadium, on Sunday.
A tie breaker was enforced as the score was nil during the regulation time. In penalty shootout, Godwin, Badru Ibrahim, Mohammad Anwar Ansari, Ansari Altab-Ur-Rehman and Mohammad Rizwan perfectly converted the opportunities.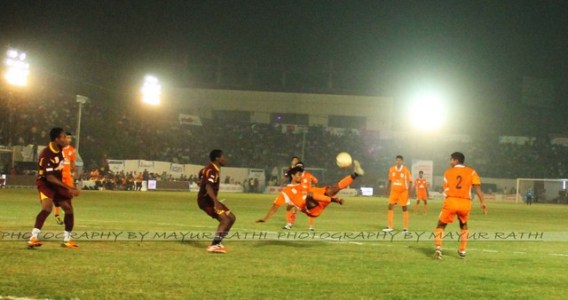 For Satvik Bulls, except Azhar Sheikh other players including James, Mohammad Bilal and Mohammad Rashid scored the goals. Although the regulation time didn"t produce any goal the capacity crowd at Yashwant Stadium was all time cheering the teams by beating the drums and shouting slogans.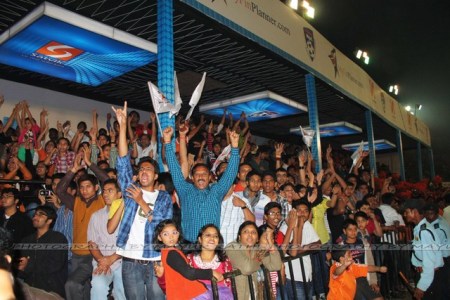 In the first half both the teams had equal possession of ball but NPL-1 champion Satvik Bulls made more attempts than their rivals Sunil HiTech Warriors. In the very second minute, Azhar Sheikh's powerful leftfooter just went away from the target. Then in the 15th minute Warriors goalkeeper Wakeel Ahmad Ansari saved Kailash Pardhi's solo attempt.
Supporters did enjoy and backed their team till the end. A glimpse of the action from the stands.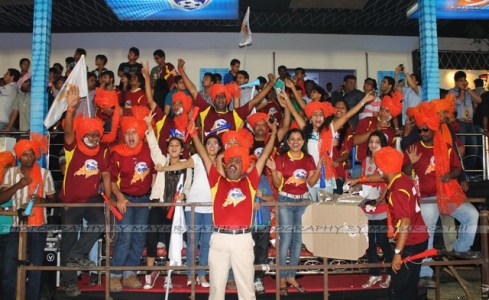 Best chance to open the account came to Warriors in the 17th minute but their icon player Sushant Bhivgade failed to finish Munish Akhter's pass from right flank. Satvik Bull's bad luck continued as in the 24th minute Golu Arkhel's left footer from top of the D area flied above the cross bar. In the 37th minute Mohammad Rashid's direct free kick was saved by Wakeel Ahmad Ansari on side bar.
In the second half too the deadlock continued as both the teams adopted defensive approach. In process Warriors missed two opportunities. Sushant Bhivgade made good solo attempt but the rival custodian dived and denied him an opportunity. In the 80 minute, Badru Ibrahim almost headed the goal on Adebayo"s pass but the lineman signalled it off side.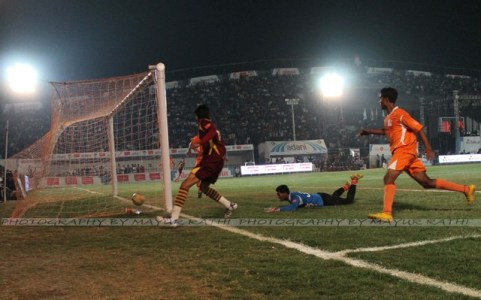 In a sudden attempt, Satvik's Mohammad Bilal kick from 35 yard was blocked by Warriors goalkeeper Wakeel Ahmad Ansari. In the 87th minute Bhivgade angled the ball but it rolled just past the far post. An interesting moment during a match between Sunil HiTech Warriors and Satvik Bulls during the final of third edition of Lokmat's Nagpur Premier League Football Tournament at Yashwant Stadium on Sunday.