Warning : Lacks content
Cast : Santosh Barmola, Suzana Rodrigues, Manjari Fadnis, Varun Sharma, Jitin Gulati, Sumit Suri & Madhurima Tuli.
Director: Gurmmeet Singh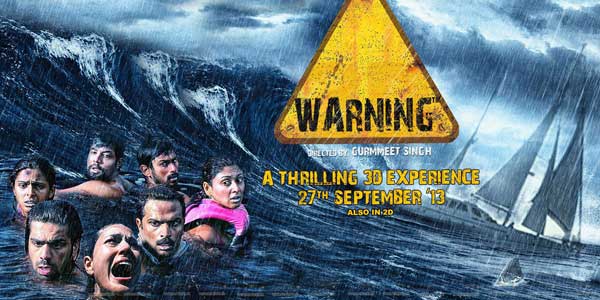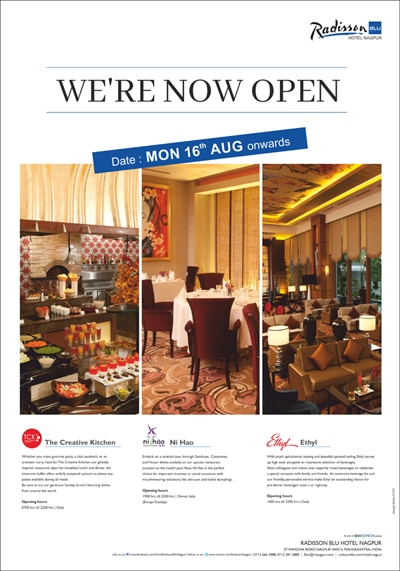 There is a popular genre in hollywood where the characters in the movie are stuck in an unfortunate situation and major characters have to face death except the so called lead pair. Many such movies have been successful and this genre has its loyal followers too. Also there are movies like "Samrat" or "Blue" which are about stories happened over immense span of scary ocean. In hollywood, movies like "Jaws" and "Open Water" are still remembered for the nail biting suspense and thrill it brought to the audience.
This friday, Bollywood has to offer us a movie in similar genre. Warning is touted to be the first underwater film the same way Blue did few years earlier. This time, the movie is in 3D and is said to be based on true events.
The story is about 7 people on a yacht to have a fun holiday. Unfortunately, their plans to have a blast on the ocean safari goes berserk when they all are left swim in water around the yacht with no way to go up on it. Now they have to hold their breath till any help comes to rescue them while fighting the demons inside them and sharks out there in water.
Movie starts on promising and happy note with character introduction in its first 10-15 mins which is quick. The pace slows down later immediately and gives a feel of watching a high production home video of friends enjoying on a yacht. We expect the pace to pick up when everyone is out in the water and there is no way to go up on the yacht. We expect a taught edge of the seat thriller which will scare our guts out or at least keep us tensed as to what happens next. However it does not happen because the writing lacks content. Screenplay written by Tejpal Singh Rawat and Rajesh Chawla is in plain words boring and does not pic up at all.
Director Gurmmeet Singh tries hard to breathe life in the movie but he is failed by poor content in the screenplay. He has no option than to use stylish shots of the yacht on the ocean with intriguing background score which can not replace the vacuum in the script writing. He overall does a good job with that he has but could have been able to shine more with a better script at hand. Better luck next time for him.
The audience can not connect with the personal tensions among the characters which are revealed while they are under water. I think it would have been better if some portions where used in first half on the yacht. When in water, it seems they are just written to fill the blanks due to lack of creativity to write thrilling scenes which will keep audience in tensed.
Editing Cheragh Todiwala is average as he had to stick with available material which itself lacks meat. The saving grace of the movie is Cinematography by Franz Pagot which is first class. With breathtaking shots of oceans and oodles of glamour provided by 3 ladies, there is a lot of eye candy in the movie. Background music by John Stewart is very effective and stands out due to its quality. Action by Dave Judge is ineffective in a movie which heavily depends on that department. There are 4 music directors and songs are the biggest troublemakers in the movie. They not only hinder pace but bore the audience to death. Can not understand why the director found the song "bebasi" so good to be repeated so often in the background.
I saw this movie in 3D but it is a waste. It mars the experience than to enhance it. The technology is not at all used effectively. In fact, even after viewed in best 3D infrastructure of PVR, it darkens the film. Better to watch this movie in 2D if at all you are going to watch it.
Performances by an almost new cast is average. Out of all 7, Manjari Phadnis, Jatin Gulati stands out more. Madhurima Tuli does showcase good acting skills with her fabulous body. Along with her Suzana Rodrigues adds oomph to the screen. Fukre fame Varun Sharma is wasted. Santosh Barmola is strictly OK.
To sum it up, this is a movie touted as a thriller which does not thrill at all.
Rating:

Recommendation: Barring few scenes and hot bodies, the movie is tad boring. I wanted to get out of the theater many times but could not as a critic it is my duty to watch it fully till the end. Avoid this one as everyone is already doing. The theater was 80% vacant. I would suggest you watch the last week release "The Lunchbox" if you want to go to movies this week.