Nagpur: In a grand gesture to mark New Year celebration, a group of youngsters warmed the hearts of poor and needy people by distributing them blankets and fruits in the premises of Government Medical College and Hospital (GMCH).
As the city is in grip of cold wave, the group of youngsters provided blankest to the needy and poor people who were sleeping under the moon on a shivering night on New Year eve outside the GMCH. Similarly, the good samaritans distributed fruits the next morning.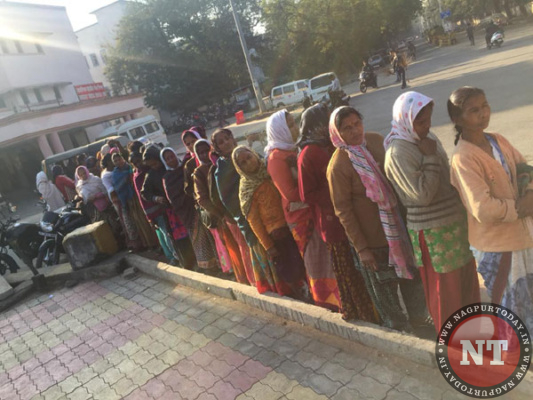 At a time when most of youths celebrated the New Year revelry at dazzling places, this group of youngsters including Mayur Marathe, Rajesh Khandare, Sanjay Patel, Kunal Mourya, Kunal Renge, Tanmay, Sidharth Mishra, Swapnil Naranje, Dheeraj, Sachin Thakur, Pankaj, Ashish, Pravin, Kartik, and Pournima believed in charity and served the needy and poor people.
Talking to Nagpur Today, Kunal Mourya said that Mayur Marathe had started this charitable venture five years back. Since then people started joining the good deed voluntarily. Such kind of warm gesture sends a positive message to society who in turn could embark on such ventures in coming days, Kunal Mourya said.