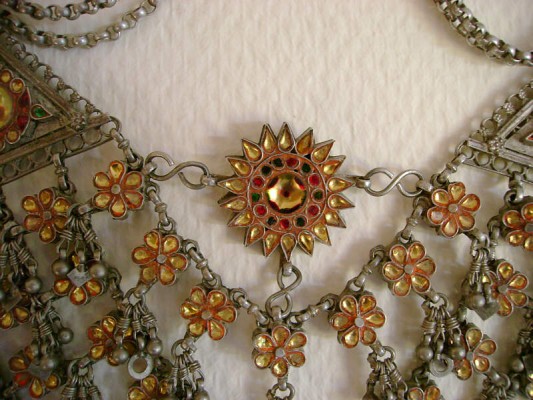 Nagpur News: "Wait" for husband proved costly for a woman as she was relieved of a gold necklace worth Rs 1,40,000.
The incident occurred at Jawahar Vidyarti Gruh wedding hall under Sitabuldi Police Station jurisdiction at about 10 pm on Saturday.
According to police, the victim woman Smita Madhav Khopde (28), a resident of Plot No. 118, Bajaj Nagar, Nagpur , had gone with her husband to attend a marriage at the hall. After attending the marriage, Smita was waiting outside the hall for her husband who had to bring his vehicle. Suddenly, two unidentified youths in the age group of 25-30 years appeared at the spot driving a Bajaj Pulsar motorcycle and pushed Smita forcefully. Smita fell down by the push and taking the advantage the youths snatched the "Rani Haar" (Queen's Necklace), generally passed on through generations from the mother-in-law to the daughter-in-law in some families, worth Rs 1,40,000 worn by Smita and fled the spot in great speed even before Smita could get an idea of what happened to her by the push.
The shocked couple lodged a complaint with Sitabuldi Police Station. The police registered an offence against the unidentified youths under Sections 392, 34 of Indian Penal Code (IPC) and have a search operation to arrest the absconding youths.
However, this is not an isolated incident. If one scans the local newspapers, he or she would find hundreds and hundreds of reports of chain snatching incidents since past 2 or 3 years. The hard-core criminals, or say, the experts in this dubious business, have not spared a single area of the Orange City with their expertise in snatching gold chains, "Mangalsutras", lockets or necklaces with great success.
The citizens will find the following lines in every report published in the newspapers: "Police have registered an offence under so and so sections of IPC and have launched a manhunt to arrest the unidentified culprits." However, you will never find reports of police arresting the culprits in any newspaper except one or two isolated reports that too after a long period between the two arrests. This phenomenon aptly shows the most inefficiency, casual approach, and lack of will power on the part of Nagpur police to kill the crime with heavy or iron hand.
Now, the million dollar question is: Should the women or girls stop wearing gold chains, "Mangalsutras", gold lockets or gold necklaces purchased happily by their near and dear ones or gifted by somebody dear to them or the "Mangalsutra" depicting well being of their husbands? The answer for this pointed question lies only, and only with the Great Nagpur Police.