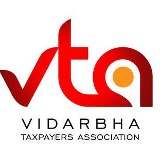 Nagpur News: Vidarbha Taxpayers Association (VTA) sent pre budget memorandum on Railway Budget to Pawan Kumar Bansal – Minister of Railways and also submitted a copy to Brijesh Dixit – Divisional Railway Manager, Central Railways for appropriate measures for Nagpur Rail Division.
VTA specifically demanded that safety is one area where Indian Railways need to totally concentrate on. Accidents due to fog or animal hit are causing unexpected delays causing severe loss to railways and likewise causing immense problems to travelers. To avoid such accidents, thermal imagers should be installed in Engines plying on such routes, as thermal imagers cameras let us see clearly in total darkness. They detect subtle differences in temperature and display them as video wherein warmer objects appear light and cooler objects appear dark. Thermal imagers allow us to see almost four times than conventional headlights on engines, hence would be of great help to drivers and simultaneously save precious wildlife and save eliminate train delays due to such happenings.
J. P. Sharma, president of VTA said regretfully maintenance of train compartments i.e. toilets, quality of bed-roll set; quality of food has drastically dropped over the period of last 2-3 years. Flies, rodents, mosquitoes, cockroaches are very common travelers (co-passengers) in air conditioned bogies.
Sharma said, although maintenance & cleanliness of Railway Stations is improvising gradually every year but parking of vehicles is drastically deteriorating at practically all metro and major stations. This is high time to plan & execute more space for parking, since as per the pace the number of vehicles being increasing day by day, soon parking would be prime chaotic position in very near future as such multilevel parking complexes should be constructed on priority.
Shrawankumar Malu, VTA vice president said, 'we appreciate the facilities now available on net through many portals to monitor trains, book tickets online, including cancellation and much more. However one major problem still faced by many travelers is to obtain reservations in Tatkal scheme. Within seconds all tickets available in Tatkal scheme is booked, especially on long distance trains.
Malu said plenty of times in the past in railway budget, ministry had assured to facelift and modernizes many stations to international standards, however such claims only remained on paper and nothing considerable change is observed. So either fulfill past promises at the earliest or stop misleading citizens by presenting large pictures during budget and later simply forgetting them with ease.
Ramkishan Ojha, vice president of VTA said, in Rail Budget 2010-11 Nagpur-Delhi-Nagpur Duronto was proposed, but this remained only on paper. Hence kindly study the traffic on this sector and launch this train at the earliest.
Ojha also suggested that surplus land available with railways in major cities can be developed into budget hotel & restaurants on built-operate-transfer (BOT) basis for the benefits of the commuters. Funds generated from such projects can be diverted to make Railway Stations world class.
Tejinder Singh Renu, secretary of VTA suggested that trains originating and terminating at Nagpur should utilise Ajni and Itwari railway stations for their respective routes, so that load of main station is shared, resulting reduction is congestion at Nagpur main station. Likewise East entrance of Nagpur Station is not being utilised by commuters because of poor infrastructure and insufficient parking, hence taking this on priority, east entrance can be made more user friendly, which shall ease congestion on main entrance.
Renu said, instead of introducing Super Fast (Bullet) Trains and spending multi crores of rupees on such project; we should concentrate on completing additional lines on heavy sectors like North-South and East-West corridors so that considerable time of exiting trains is saved.
VTA demanded that nexus of black-marketing of tickets requires deep investigation as this is causing immense hardship to sincere travelers. Citizens are ready to pay more, however railways should provide some mechanism so that proper service to such travelers is provided on premium.
VTA also suggested that double Decker coaches is a good creation, more such coaches should be added on smaller routes. However its study on safety should be carried by some responsible agency, so that in case of an accident, passengers in lower as well upper level bear least possible injury.
VTA highlighted that single broad gauge line between Surat – Bhusawal and no broad gauge between Nagpur – Jabalpur is making travel time of 5-6 hours to 9-12 hours. These routes should be completed at the earliest to save time as well as considerable savings to Railways.
VTA insisted that trains introduced on political pressure in the past and running on losses should be discontinued after proper data collection or their frequencies be reduced to save taxpayers money.
VTA also requested that travel passes to Rail Employees should be allowed only till 3AC and for travel in higher class, difference should be charged. It is observed that during vacations, majority of travellers in air-conditioned travel are railways employees with families. Likewise increase number of air-conditioned coaches on longer routes, citizens is ready to pay even more, subject to better & improved facility and safe travel is provided.