Nagpur: Members of Vidarbha Taxpayers Association (VTA), Nagpur Residential Hotels Association (NRHA) and Vidarbha Golf Association (VGA) along with their family members enjoyed Nagpur Metro Rail Joyride from Airport South Station to Kapri Station and back.
J. P. Sharma – President of VTA said that we are extremely happy at the speed and quality of construction being carried through in this project. It's not an easy task to add so much of infrastructure within city that too on main roads without causing much inconvenience to the citizens.
Tejinder Singh Renu – President of NRHA said, it's not that the Members have never experienced Metro, but surely enjoying our own Metro, apni Nagpur Metro gives absolutely proud feeling. Our family members, especially kids had a lovely time enjoying ride as well as international quality facilities of Metro Stations, constructed so far.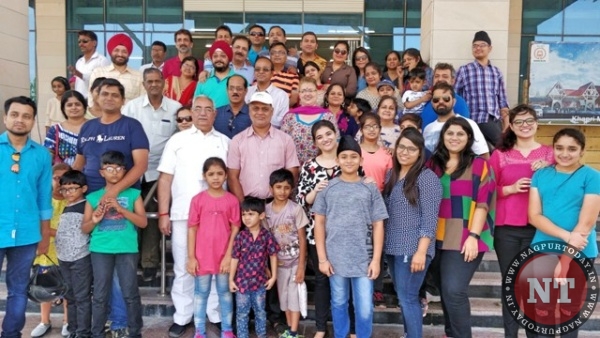 Prakash Kheta – senior member of VGA said, I participated just to experience future's benefits in advance and I am totally delighted by the overall experience.
Tejinder Singh Renu, specifically submitted gratitude to Brijesh Dixit – Managing Director, Mahesh Kumar – Director (Projects), Anil Kokate – General Manager (Admin), Akhilesh Halve – DGM (CC) and all officers of Nagpur Metro Rail Corporation Limited for coordinating and arranging this memorable joyride.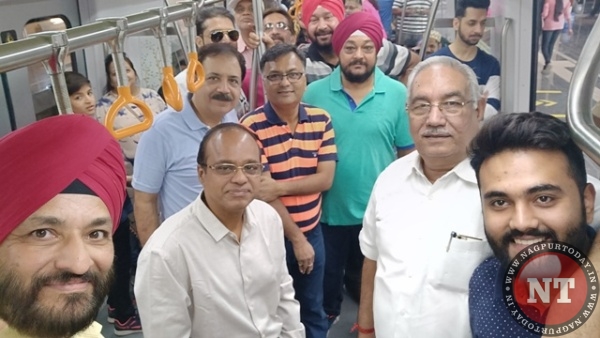 Prominently present in this joyride from Associations were Pawan K Chopra, Hemant Trivedi, Amarjeet Singh Chawla, Pravin Agrawal, Sanjay K Agrawal, Ashvin Agrawal, Veru Balani, Surendra Jaiswal, CA Ashwini Agrawal, Nitin Trivedi, Deepak Pandey, Govind Mudliar, Vicky Osan, Shrikant Oke, Pratish Gujarati, Haresh Soni, Murtuza Fidvi, Chandrakant Chourasia, Amit Mudliar, Arjun Bundiwal, Alok Bharuka, Sandeep Negi, Devanshu Patel and others.