Nagpur News:  National Highway No.7 is the longest North-South National Highway in India having length of 2369 km starting from Varanasi to Kanyakumari, which runs through the States of Uttar Pradesh, Madhya Pradesh, Maharashtra, Andhra Pradesh, Karnataka and Tamil Nadu. As per the recent rationalization of Highway numbers, this is renamed as NH 44 and was laid by Central Public Works Department (CPWD), which is now maintained by National Highways Authority of India (NHAI).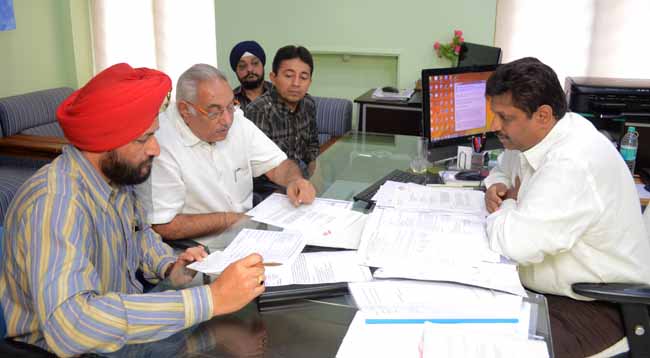 Almost entire NH 7 has been constructed six-lane in past few years; however few km out of 232 km falling in Maharashtra is in extremely terrible condition, especially near Kelapur & Daroda Toll Plaza on Nagpur-Hyderabad Road and similarly between Mansar and Seoni on Nagpur-Jabalpur Road.
Taking this issue, a delegation of Vidarbha Taxpayers Association (VTA) led by its President J. P. Sharma met M. Chandrashekhar, Project Director NHAI at Nagpur and discussed as to why this portion of the highway is in such pathetic condition. VTA also submitted memorandum to Project Director and sent copy of memorandum to Oscar Fernandes – Minister of Road Transport & Highways and also to R. P. Singh – Chairman NHAI, New Delhi.
J. P. Sharma asked the Project Director that NHAI is collecting Toll from Kelapur Toll Plaza for the section from KM 123/000 to KM 153/000 of Nagpur – Hyderabad and likewise from Daroda Toll Plaza on Borkhedi-Wadner Section which should be withdrawn immediately due to extremely pathetic road condition, as this section is full of potholes.
Sharma said the road condition of these particular patch is absolutely horrible, the entire patch is full of potholes; the condition is so worse that a heavy vehicle literally have to drive at speed of 5 km/hour to avoid damage to vehicle and its tyres.