Nagpur News : A delegation of Vidarbha Taxpayers Association (VTA) led by its Vice President Ramkishan Ojha met to P. Anil Kumar, Senior Airport Director, Mihan India Limited and also submitted memorandum on problems being faced by visitors in parking at Nagpur Airport.
VTA has also dispatched memorandum to Alok Sinha – Chairman Airport Authority of India, New Delhi and Tanaji Satre – Chairman & Managing Director, Mihan India Limited, Mumbai.
Ramkishan Ojha said that although VTA appreciates that gradually our airports and services have improved a lot over the past few decades, however a relatively small problem at Nagpur's Dr. Babasaheb Ambedkar International Airport in regards to parking is causing problems to visitors and senior citizens.
Ojha said that Nagpur Airport's first 4 lanes of public parking, which can comfortably accommodate 120+ cars is reserved for VIP vehicles, which is also closer to airport building. Thereafter parking for common men starts which is almost 150 meters from the airport building; this causes many drivers, sometimes senior citizens to walk all the way in sun/rains to the main building.
Tejinder Singh Renu, secretary VTA pointed out that in hurry many outsiders from neighbouring states / cities accidentally park their vehicles in VIP area, missing the small notice board fixed at entrance of the said parking, which instigate traffic / airport police to come into action by wheel clamping such vehicles for obvious reasons irrespective of many parking blocks remaining empty, which directly amounts to nothing less than harassment.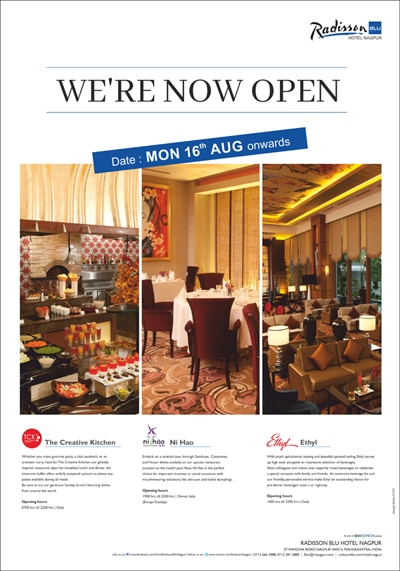 Renu said, it is noted that if you own a Luxury car, no one dares to clamp such cars or even ask for parking charges. VTA argued that this is nothing less than indiscrimination, why such privilege parking for VIPs ? As there is no legal requirement to provide separate parking for VIPs. Taxpayers' too have equal rights; no developed Nation provides such advantages to their officers, in fact common man gets more respect abroad. Moreover all Indians are equal as per Article 16 of The Constitution of India.
Renu also pointed out that practically all VIPs and VVIPs vehicles are chauffer driven and they can park their vehicle in common parking; till date never we have seen entire parking blocks full, similarly never saw a VIP walking to his car from airport to parking lot.
VTA demanded that such indiscrimination in parking should be removed immediately and if at all some space for VIP parking is required, such space should be at the end of the parking space from the airport building, since chauffer driven vehicles are regular with VIPs; however common man rarely can afford drivers & should be preferred accordingly.
VTA also requested immediate withdrawal of such biased treatment in parking facility at airport premise causing inconvenience to common men and also requested to stop wheel clamping in VIP parking area till this issue is resolved.
P. Anil Kumar appreciated the efforts of VTA by bringing such a cause before his knowledge as no one till date has complained about this before. He agreed that earlier entire parking in front of airport building was common for all and VIPs were parking their vehicles below porch having separate lane before departure and arrival section. However recently Bureau of Civil Aviation Security (BCAS) has directed that no car should park for more than 10 minutes very near to Airport Building, hence what earlier was VIP parking below porch has now become Segregation Lane, which as per notification issued by BCAS is now used specifically for VIPs as declared by Blue Book and for ambulances, fire tenders and similar.
Kumar specifically agreed that the issue raised by VTA is genuine and needs appropriate changes in parking arrangements. On wheel clamping in parking, he said, wheel clamping is being carried by the licensed parking operator, however he is not supposed to clamp vehicles in open area parking; wheel clamping is only permitted in vehicles which are parked more than 10 minutes beneath porch which is actually only drop and pick up zone.
Kumar assured that he'll immediately issue instructions to parking contractor that no clamping to be done in open area parking and after calling an office meeting, shifting of VIP parking somewhere else would be done.
Other VTA members in the delegation were Hemant Trivedi – Joint Secretary, Executive Body Members Rajesh Kanoongo, Amarjeet Singh Chawla, Saqib Parekh and Nitin Gopalani.