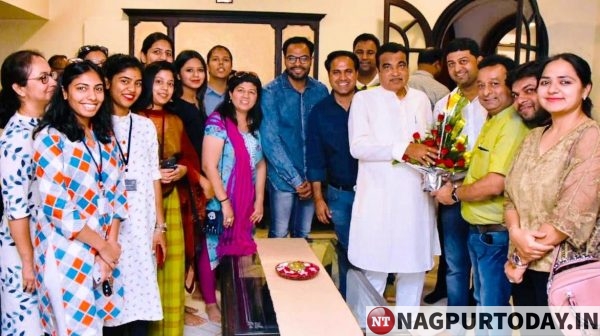 Nagpur: The Youth Wing of Vidarbha indhi Vikas Parishad (VSVP) has extended support to BJP candidate Nitin Gadkari in his bid to win Lok Sabha election from Nagpur seat.
VSVP Youth Wing consists of a group of 1500 intellectuals and professionals from all fields who work for welfare of society. The group is working to motivate youths to vote in the elections and contribute in nation building. While extending support to Gadkari, VSVP Youth Wing President and renowned psychologist Raakesh Kriplani said that Gadkari toiled hard for development of Nagpur and making the city a Smart City.
In Gadkari, we will have a Member of Parliament who will spare no efforts for development of city as well as the country, Kriplani stated.