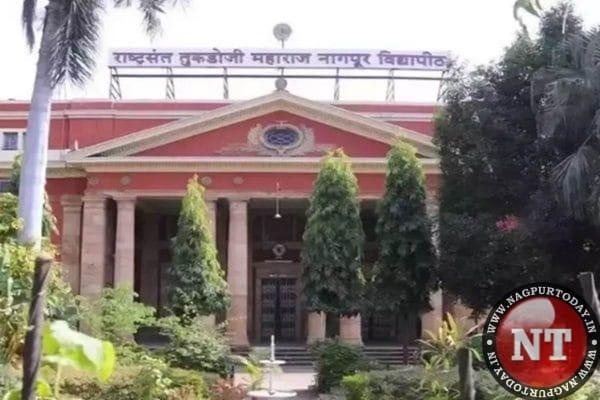 Nagpur: For the first time in its history, Rashtrasant Tukadoji Maharaj Nagpur University (RTMNU) has witnessed unopposed elections for the Management Council. All the candidates of Vidyapeeth Shikshan Manch-Akhil Bharatiya Vidyarthi Parishad ( VSM-ABVP) won in their respective categories.
The elections were held on Wednesday under the chairmanship of Vice-Chancellor Dr Subhash Choudhary at RTMNU's Jamnalal Bajaj administrative building. Pro-Vice-Chancellor Dr Sanjay Dudhe, Registrar Dr Raju Hiwase accompanied the Vice Chancellor.
The elections were contested from the following categories — Principal, Teacher and University Teacher, Management Representative, Registered Graduate. In this, Dr Nilkanth Lanje won from the Principal category (Open) while Dr Devendra Shrikrishna Bhongade was elected unopposed from the OBC category. Teacher and University Teacher categories witnessed election of Dr Yogesh Bhute from Open and Dr Pandurang Dange from OBC category. Ajay Amilal Agarwal was elected from the category of Management Representative.
From the Registered Graduate category, Ajay Dhanraj Chavan (Open) and Waman Devrao Turke (VJNT) were declared winners.
Nomination of Senate members on various committees:
As per Section 32 (3)(J) of the Maharashtra Public University Act, 2016, one member from the Management Council stands nominated on the Academic Council. University received only one application in this category and it was from Dr Umesh Pandurang Tulaskar. He won unopposed. One principal from the Senate is nominated on the Standing Committee for which only Dr Sachin Purushottam Untwale filed nomination. Since it was the only application, he was declared winner.
From the category of Senate teachers, one is nominated to the Standing Committee. Dr Sandip Ramrao Gaikwad was the only candidate who applied so he won the election unopposed. From the category of Registered Graduate who is a senate member, one is nominated on the Standing Committee. There was only one application of Manish Bhanudas Wanjari who obviously won the polls.
Dr Pandurang Sadashiv Dange who won from the Teachers category nominated on Grievance Redressal Cell. From non-teaching category, Manoj Purushottam Malkapure won unopposed who also was nominated on Grievance Redressal Cell. "This is the 100th year of RTMNU. We Management Council members will keep the students' interest in mind and try to resolve the problems being faced by university and students," expressed Waman Turke.