Nagpur News.
'The self serving politicos of BJP and Congress have brought the state to the precipice. Their (Congress & BJP) policies are only to deliver rich political dividends to the party.', alleged Dr. Gaikwad, Bahujan Samaj Party nominee from Nagpur while addressing a well attended public meeting in Central Nagpur area at Ganesh Peth. Dr. Gaikwad urged the people to vote for BSP and affirmed that if elected, BSP will perform its duties and functions effectively and true to the spirit with which they are sacredly entrusted to the dignity and authority of the pillars of Indian Constitution.
Corporators  Mr. Naresh Wasnik and Mr. Patil, Regional President Mr. Krushnaji Bele, former Mayor Mr. Pandurang Hiwarkar, Media Coordinator Mr. Uttamji Shewde shared the dais with Dr. Gaikwad. The meeting was prominently attended by Mr. Sushil Gajbhiye, Mr. Mohd. Shafi, Mrs. Chhayatai Kuradkar, Mr. Mangesh Raut, Mr. Pravin Patil, Mr. Milind Gajbhiye, Mr. Kunal Khadse, Mr. Satish, Mr. Kiran Khode, Mr. Ashish Motwani.
The meeting in South Nagpur was held at Telephone Chowk, Dighori where Dr. Gaikwad shared his grief stating that he is unhappy at the way the leaders of BJP and Congress have attempted to undermine the dignity of the poor. He addressed the importance of the issue of resettlement and rehabilitation of the deprived backward sections of the society and promised regularization of unauthorized layouts and provision of civic amenities to fringe areas of the city.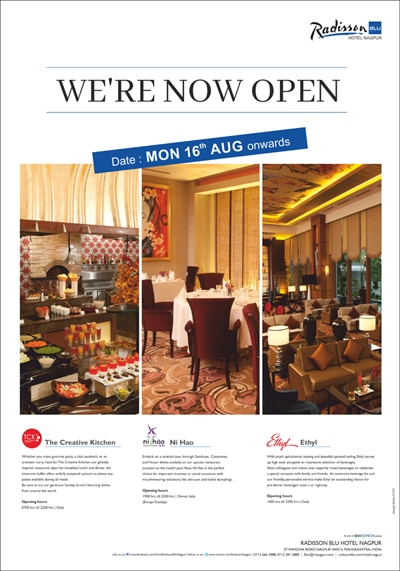 Mr. Sandeep Gaikwad, Mr. Satish Khobragade, Mr. Vinod Gaikwad, Mr. Krushnaji Bele, Mr. Milind Bansod, Mr. Hemant Khobragade, Mr. Borkar, Mr. Vishwajeet Patil, Mr. Arun Gawai, Mr. Arun Bhoyar, Mr. Sudhakar Mokhe, Mr. Dongre, Mr. Kiran Khode and Mr. Mohd. Jamal made their presence felt on the occasion.