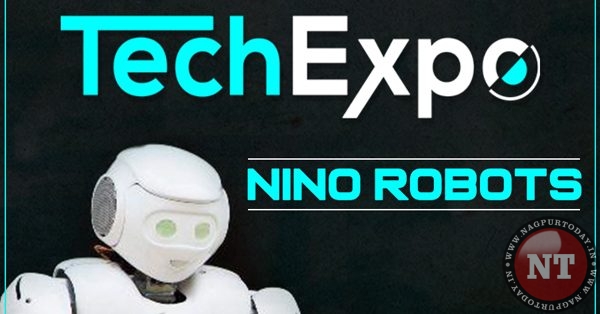 Nagpur: Visvesvaraya National Institute of Technology is coming up its another mega Annual technical festival AXIS'19, from February 22 to 24, central India's largest techno-fest imparts this opportunity and simultaneously brings a lot of things to the table. AXIS'19 is biggest science and technology symposium.
Nagpur Today is the online media partner of the event
A thirst for innovation drives AXIS to welcome the finest engineering talent from across the country to participate in over 30 events, attend exhibitions and guest lectures as well as take part in numerous workshops consisting of multiple engineering disciplines.
The events fall into categories like Automation and Robotics, Construction and Design, Software and Electronics, a special paper presentation event titled Techno. Docx under the category Igniting Minds, Social and Management based events and others.AXIS'19 will be conduction its first edition of AXISMUN this year. These events witness exceptional application of practical knowledge and astounding display of aptitude in a timed competition to secure victory. The multitude of events under diverse categories allows almost everyone some latitude to prove their mettle.
The Tech-Fest which will commence from February 22, AXIS will be inaugurated in presence of G. Madhavan Nair, former Chairman of ISRO and Secretary to the Department of Space, who played a key role in the development of PSLV and GSLV. K. Rajaram, VP and Head-Power Transmission and Distribution, L&T will be the Guest of Honour for the inauguration.
Following this, the second day of the fest will be awaited by everyone with the Innovation Talks. The main motive of the talk series will be to provide an independent platform to change makers and specialists to share impactful insights and build a strong community based on respect and knowledge. Innovation talks will bring people from different discipline and culture of tech innovations who seek a deeper understanding of the world. The talk series will be definitely helpful to encourage young and budding engineers, students and researchers. The talk series will be open to all types of audience including students, professors, faculty ,researchers, scholars from VNIT as well as other institutes, schools & colleges, etc.
The second guest lecture will be presided over by Dr. R. Chidambaram, an Indian physicist, ex- Director of BARC and former principal advisor GOI. He is known for his role in India's nuclear weapons program and his coordination in the test preparation of Pokhran-I and Pokhran-II. These talks are aimed to promote a perceptive understanding by laying out a journey of experience which would serve as a roadmap to a driven and rational decision. The topic for the session will be- Technology is power. Another integral part of AXIS includes exhibitions, which serve to potray a glimpse of dexterity and innovation from sections across multiple disciplines. Exhibitions at AXIS are enlightening to attend
with the highlights of this year's exhibitions being Nino Robot, Moon Rover of Team Indus, drone of Garuda Aerospace, Kalamsat V2- recently launched by ISRO and Neurobos.