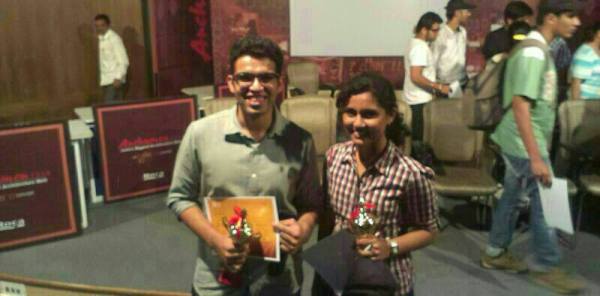 Nagpur News:
Varad Lahoti and Aparna Ramesh, students of Visvesvaraya National Institute of Technology (VNIT), Nagpur have brought laurels to the city by winning first place at the recently concluded Archumen quiz competition.
In its 11th year, the annual competition was amply supported by Young Architects Committee of The Indian Institute of Architects (IIA) and National Association of Students of Architecture (NASA).
The Archumen is for architects and has secured a place in the Limca Book of Records. The competition was hosted by Bharati Vidyapeeth University. Since winning the West Zone round, Varad and Aparna will go onto the finals and face off with the winners of the east, north and south zones.
The West Zone competition was pretty stiff and saw a record number of schools and colleges participate. 150, two member teams from the states of Gujarat, Madhya Pradesh, Maharashtra and Goa battled it out and finally the Nagpur team claimed the much envied position. The event itself had more than 500 students and teachers from different institutions arrive to watch the proceedings.