VNIT holds course on advanced industrial application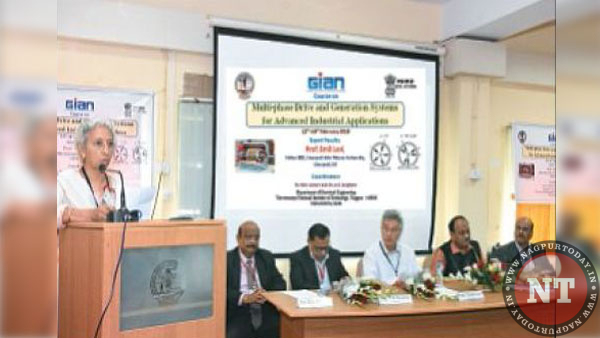 Nagpur: As part of Global Initiatives of Academic Network (GIAN), a course on 'Multiphase Drive and generation system for Advanced Industrial Application' is organized in Electrical Engineering Department, of Visvesvaraya National Institute of Technology (VNIT). This is a five-day programme, conducted by Prof.Emil Levi Institute of Electrical and Electronics Engineers (IEEE) Fellow and Professor from Liverpool John Moore University, Liverpool, UK.
The Course is organised looking in to the potential future application of multiphase drives. Prof Emil Levi graduated from Novisad University, Yugoslavia and did his Ph D from University of Belgrade (Yugoslavia) in 1990. Conventionally, the motors are operated on single phase supply or three phase supply. In the year 2000, Prof Emil Levi came across novel concept of machines with number of phase like 5,6, 9, 15 or more. These machines are found to have applications in high power systems with many advantages over conventional motors.
Prof Emil Levi will share the knowledge of these special type of machines to the participants, who have joined from all across the country. Prof M V Aware and Prof Anjali Junghare are coordinators of this course, Prof V B Borghate Incharge Director, Prof M K Khedkar, Head of Electrical Department, Prof K M Bhurchandi were present.