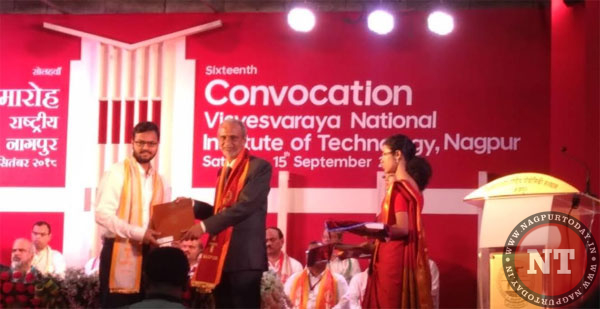 Nagpur: For the first time in Independent India, a renowned institute celebrated its convocation ceremony without the traditional attire of robe and cap, which had become practice since the British rule.
Visvesvaraya National Institute of Technology (VNIT) Nagpur celebrated its 16th convocation ceremony on September 15 in their campus in a very different manner setting a new example of conducting convocation ceremony in a distinctive way. VNIT became the first institute, where all graduating students were given a dress code, Shirt and Pant for Boys and traditional Kurtis and Sarees for girls. The chief guest and other faculty members were also seen in the new dress code.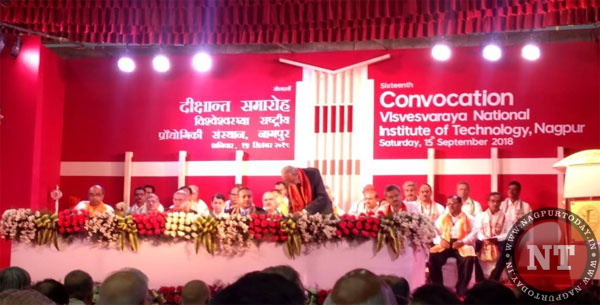 Chief guest Ramakrishnan Mukundan, Managing Director and CEO of Tata Chemicals Ltd, along with Dr Pramod M Padole, Director VNIT, and Vishram Jamdar, Chairman BoG, VNIT, along with other faculty members were present on the dais to present degrees to the students.
Addressing the students, Ramakrishnan Mukundan said that hard work and discipline were the key elements of his progress in life. He urged the students to stay in India as in his view India was the right place now.
Explaining further, he gave five ABCDE points to students: i.e. Stay Audacious, Stay Boundaryless and Curious, Stay Content inwardly with what you need, Stay Discontented with what you give, Stay Energized and Focused. He congratulated students for receiving their degrees on the prestigious day, which is also celebrated as Engineers Day in India.
Addepalli Shalini received the prestigious Sir Visvesvaraya Medal, late NG Joshi Prize, late Dr AG Paithankar Medal and many other medals for her excellence during the academic years and for receiving the highest CGPA Marks 9.90 in B.Tech/ B.Arch category. Shalini received the highest CGPA among girl candidates in B.Tech electronic and communication engineering along with other students, who received medals and prizes for their excellent performances.
Students were happy to celebrate the ceremony in their new attire, although many thought that it could have been done in a more traditional way if students had received their degrees in Kurta Paijamas.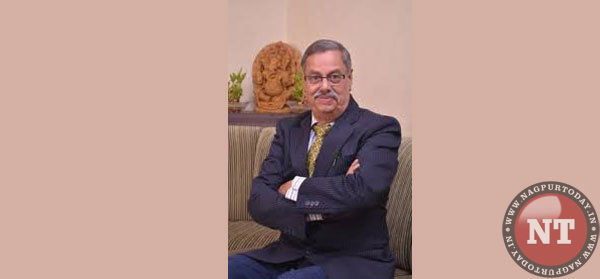 Dr Pramod M Padole and Vishram Jamdar informed that the institute had received many positive comments for their initiative and bringing a change in the tradition, which was followed since many years. The ceremony ended with a promise to meet again and celebrate the big success of each other.
By Abhishek Tiwari