Nagpur News.
Few days ago, Nagpur Today flashed a story of Credit Card Cloning supposedly done by a VNIT student.  However, Nagpur Today got a confidential information according to which, the master mind behind the entire credit/ debit/ ATM card cloning and withdrawing money was the girl friend of the Vineet who is allegedly in Ambala.
What happened actually?
Sources informed that the main accused and mastermind (according to police) named Vineet Yadav was just one of the alleged co-accused. The actual plan was conceived and made by the girl friend of Vineet. Manjeet and Vinit were classmates in Mumbai who had done their XIth class together in some college in Mumbai. Vinit used to visit Manjeet Singh who was a student of VNIT.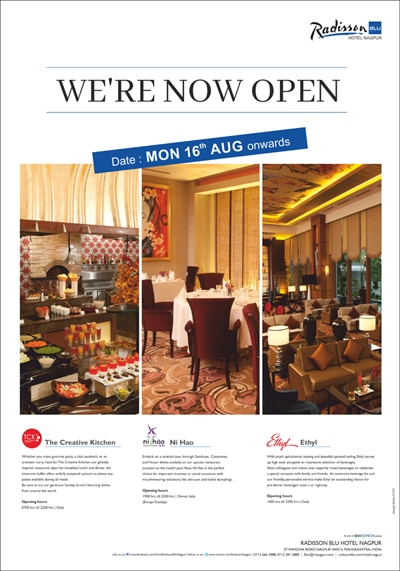 However, Vinit Singh often used to visit Manjeet and stay with him in the hostel room.  Both Vineet's and Manjeet's fathers are said to be posted in Air Force and this brought them together.
The plot and the scheme to clone Credit Cards was made in Ambala by Vinit's girl friend and not in Manjeet's room which was believed earlier. Vinit and his girl friend are said to be very close and somehow the scheming was discovered by Nagpur Today through reliable sources.
The Modus Operandi
Sources added that Vinit Singh had taken the number and other data printed on credit/ debit/ ATM cards to his girl friend in Ambala on Valentine Day. There the girl friend is alleged to have cloned the credit/ debit/ ATM cards and had dispatched the card to Vinit Singh by Courier. Vinit had made the first withdrawal in Nagpur from the account of unsuspecting citizens.  The entire operation was known to none except Vinit and his girl friend. He went to Mulana in Ambala to meet his girl friend named Manya Satra (Name changed to protect identity). She is said to be studying in the University there. Manya Satra had transferred the money into the account of Manjit Singh. Manjit, Mahesh and Dharmender went to Goa for enjoying. After three days, Vineet Singh, girl friend of Manjit Singh named Sakul (Name changed to protect identity), Narayan and another girl went to Goa for enjoyment. They purchased Mobiles, Lap-Tops, googles and other branded goods. From Goa, Manjit returned to Nagpur and the remaining friends went to Mumbai. Manjeet was arrested by cops as soon as he arrived at Nagpur, while Vineet went to Ambala from Mumbai to his girl friend Manya Satra. He has been underground since.
Here in the city, Manjeet had been hood-winking and giving cock and bull stories to the cops.
The empty case of the small data copying machine which they recovered from Manjeet's room could not yield any result. Sources said that the data-copying machine was with the accused till Mumbai, however where it disappeared is not known to anyone. Vinit Singh has been absconding ever since along with his girl-friend.
Anticipatory Bail
Meanwhile after their merry making when Manjeet came to Nagpur, he was arrested, while Vinit Singh was at large. Vinit tried desperately to get anticipatory bail. He did succeed in getting the bail, but since he did not pay the Lawyer, he cancelled the Anticipatory Bail. Vinit was not aware of this and is said to be enjoying a carefree life. The High Court will be cancelling his anticipatory bail and in a day or two, Vinit will be apprehended by the cops.
The police are still said to be clue-less about the involvement of a girl in the entire scheme. According to the In-Charge of Ambazhari Police Station, PI Anil Kathkhede, the police are still in search of the mastermind who is at large. Will the cops succeed in locating the mysterious accomplice and mastermind girl-friend?
Nagpur Today will unravel many more secrets of the case based on solid evidences.
…. Ravikant Kamble