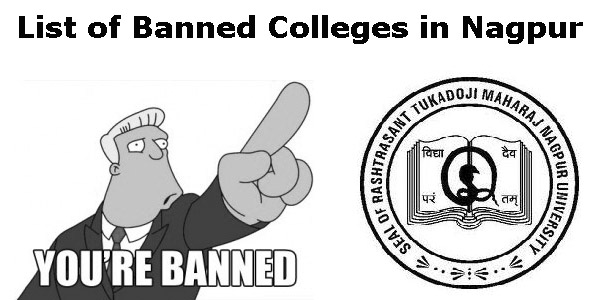 Nagpur News: The Nagpur University's drive against the colleges running without teachers and full time principals seems to be paying off albeit with little effect. Of the 258 colleges banned from taking admissions for the academic session 2013-14, eight colleges stepped up to rectify the shortcomings in order to go smooth on the admissions procedure into their institutions. With the revived status of these colleges, Nagpur University has issued a fresh yet third list of banned colleges, the number of which now stands at 250.
Meanwhile, about 50 colleges who were adamant on sticking to their usual self, have hired former NU standing counsel Bhanudas Kulkarni to file a case against university. They will be filing separate petitions instead of intervening in the present two writ petitions (WP No 2446 and 2448/2013), sources informed.
Among those whose names were removed VMIT Institute of Engineering and Technology, Tulsiramji Gaikwad Patil College of Architecture, and GH Raisoni group's School of Management at Madhav Nagri, School of Business Management, and School of Management and Research.
However, colleges of many the renowned groups like Meghe, Raisoni, Wanjari, Pandav, Agnihotri, Jagdamba, Priyadarshini, Joshi, Mulak, Central India, Tirupati, Manoharbhai Patel and Waghaye Patil among others continue to be on banned list.
These colleges were operating without a single lecturer since last many years throwing norms to the bin. It was only after NU banned them on June 7 that they woke up and appointed the lecturers and even the principals. Sources said managements used their clout to get backdated approvals from NU officials, who were more than ready to help, in order to restart operations.
Board of College and University Development (BCUD) director Arvind Chaudhary denied the allegations stating that only Gaikwad Patil's proposal came after May 3 when the case was first heard in the Nagpur bench of Bombay High Court. "Theirs was a new college opened last year while VMIT earlier had teachers but many of them left forcing them to complete the approval process again. That consumed much of the time," he clarified.