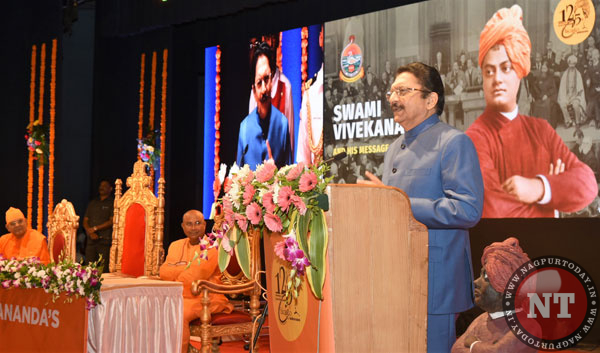 The Governor of Maharashtra CH. Vidyasagar Rao today described Swami Vivekananda as the torchbearer of Indian Freedom movement, who inspired several generation of freedom fighters in the country.
"If the French Revolution was inspired by French philosophers like Voltaire, Rousseau and Montesquieu, Indian freedom movement was inspired by the most revered Swami Vivekananda," said the Governor.
The Governor was speaking at the commemoration of the 125th anniversary of the historic speech delivered by Swami Vivekananda at the World Parliament of Religions in Chicago (at P.L. Deshpande Academy) in Mumbai on Saturday (29th Sept).
Swami Suvirananda, General Secretary, Ramakrishna Math and Ramakrishna Mission, Belur Math, Swami Satyadevananda, Adhyaksh, Ramakrishna Math, Mumbai, various monks of the Ramakrishna Order, religious leaders representing various Faiths and citizens were present.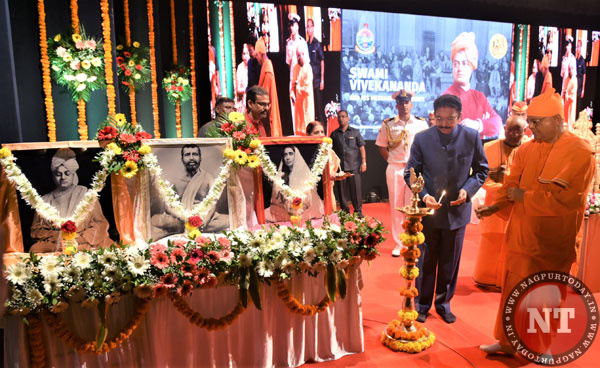 The Governor said the speech delivered by Vivekananda 125 years ago was the most glorious moment for Indian Civilization, Vedanta and India's idea of universal inclusion. He described the Ramakrishna Mission as the greatest gift from Swami Vivekananda to India and the world at large.
The Governor recalled that when Vivekananda arrived on the national scene, India had lost its political and economic clout and had forgotten its identity and glorious past. He added that two hundred years of reckless exploitation by the East India Company and by the British, had served a death blow to India's rich traditions of learning and scientific pursuits. He said, the Chicago speech not only changed the way the Western World looked at India, but also altered the perception of the people of India towards themselves.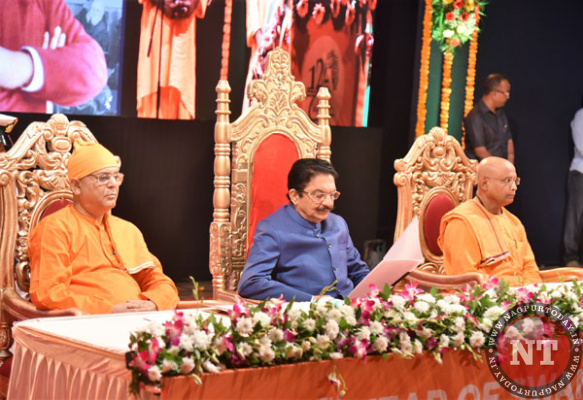 Observing that India has emerged as one of the most youthful nations in the world, the Governor called upon the Ramakrishna Mission to increase its engagements with schools and colleges for shaping the character of youths and imbibing in them the spirit of serving the society.
A film depicting the life journey of Vivekananda was shown on the occasion.