Computer Lab of Utkarsha Vidhya Mandir School built by philanthropic donations by Nagpur Arthurs Round Table 180

Nagpur: Bollywood Actor Vivek Oberoi recently inaugurated a Computer Lab at Utkarsha Vidhya Mandir, Khapri-Parsodi, Nagpur made with the generous donations of Nagpur Arthurs Round Table 180.
Like every Round Table in India, Nagpur Arthurs Round Table 180 also involves in social networking and charitable and philanthropic deeds.
In order to reach out to the underprivileged children and providing infrastructural facilities, RTI across the country had adopted projects aimed at providing quality school infrastructure under their motto "Freedom through Education" – In pursuit of educating underprivileged children.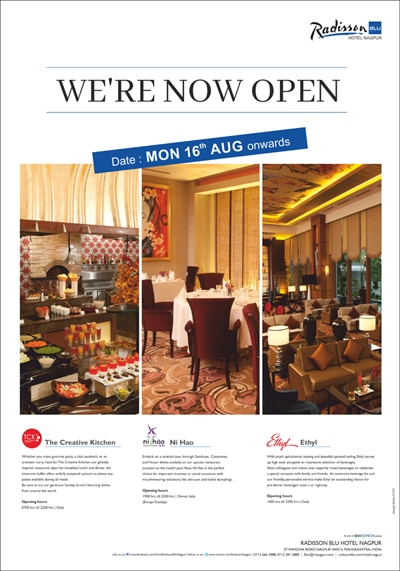 Nagpur Arthurs Round Table 180 too strived in this endeavour and identified Utkarsha Vidhya Mandir School for underprivileged that are operating from dilapidated or open structures. Among their various activities of building Quality School Buildings, they have endeavored this time to build a Computer Room for Utkarsha Vidhya Mandir.

Nagpur Arthurs Round Table 180 does various fund raising events throughout the year to raise money. NART 180 has been supporting Utkarsha Vidhya Mandir since many years. NART 180 has constructed 7 classrooms already in the school, at a cost of Rs. 35.00 lakhs, which is benefiting more than 200 children.
After the inauguration, Actor Vivek Oberoi interacted with all the students and staff of the school, and motivated the children to work hard for their future. Vivek Oberoi also talked about the good work that his One Foundation is doing in the country.

Former Indian Cricketer Prashant Vaidhya was also present at the occasion. Prashant Vaidhya handed out umbrellas to all the students.
Vivek Oberoi and Prashant Vaidhya congratulated NART 180 for the good work that they have been doing. They thanked NART 180 Chairman Rohit Agrawal and past Chairman Alkesh Saraf for inviting them to the event.