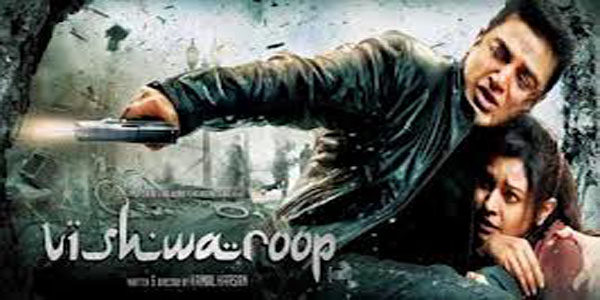 Nagpur News : Much hyped controversy regarding the release of Kamal Haasan's movie Vishwaroopam has been apparently put off, paving the way for its release in Nagpur. The ongoing debate between Kamal and all India association of multiplex and single screen cinema halls ended with Kamal agreeing to withdraw its D2H release, which was the main bone of contention. The exhibitors were concerned that the film's D2H release may affect the footfalls in theatres and multiplexes. Now the film will release in Nagpur on February 1.
Raja Laharia, Manager at Panchsheel – a single screen theatre in Nagpur informed that the chances of its release in Nagpur are bright since both the parties – exhibitor and producer – have arrived at the settlement. Kamal Haasan has agreed to put its D2H release on hold till the film runs in theatres, he said.
He however informed that the communal controversy linked with Vishwaroopam had nothing to do with its release in Nagpur.
"Now that the things have fallen in line, we are looking forward to its release next Friday," said a source from Inox Jaswant.
Meanwhile, Vishwaroopam was screened in 40 theatres across Karnataka amidst tight security. Of the 40 theatres running the shows in the state, 17 are in Bangalore. The initial shows reportedly ran to packed houses in almost all the theatres.
On Tuesday, Madras High Court also came out with its verdict over the movie's release saying that if Haasan wanted it to hit screens in Tamil Nadu then he has to edit his film by about an hour. However Haasan is yet to decide on this.
The judge asked Haasan to explore options of settlement with the government.
The judge observed since he is in Chennai, he should meet government officials and explore amicable solution. The Tamil Nadu government had put the release of the film on hold just a day before it was to hit theatres, following protests from Muslim groups that alleged the film hurt their religious sentiments.