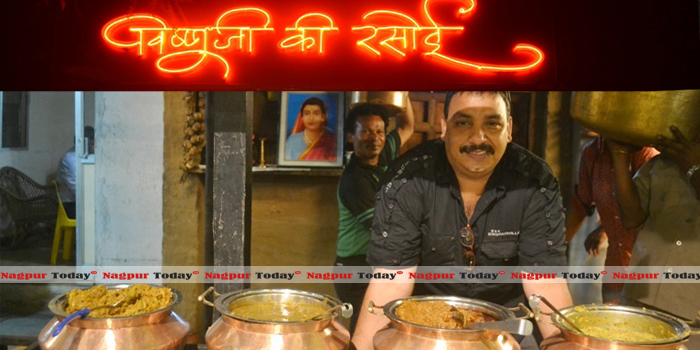 In the thick of evening, the tempting food served out in the simplicity at its best, and the ambiance that strike a deep connection with the onlooker, join together to make the place perfect for an evening delight.
Welcome to Vishnuji ki Rasoi a multicuisine veg themed restaurant near Bajaj Nagar square in Nagpur.
Around 6:30 people start coming to this purely vegetarian restaurant. It has branches in Aurangabad, Pune and Thane as well. As one enters, the brisk aromas of Indian delicacies tempt the visitor then and there. Further the simplest seating arrangements help people get themselves comfortable. An amount of Rs 250 per person, 200 per child is charged, after which a visitor gets to enjoy unlimited servings of every food item till the end of one's appetite and contentment.
Vishnu Manohar, owner was of the view that people usually have to travel to outskirts of the city to enjoy the food and feel of a 'dhaaba'. Through 'Vishnuji ki Rasoi' he made an attempt to bring both these things in the city, as an inhouse roadside dhaaba, so that people won't have to travel a long distance. But Nagpur people sure need a variety. Hence separate sections of Marathi and Punjabi food as well are added.
An estimate of 200 customers are said to visit this place every day. Each food item is prepared at the same place in front of everyone, and hence the visitors need not get worried about the filthy kitchens and improper hygiene.
Entertainment
Games like carrom, badminton, and even rides on the 'Bail Bandi' are availed.
Raw vegetables are also displayed so that if desirous of, people can choose their choice of vegetable and get it freshly cooked right before them.
Starters
As a starter, the vegetable soup is served that is ought to increase a person appetite, as quoted by the owner. In addition to this Batata wada with chutney, Cheela and Dirda are served as well.
A variety of Chutneys
Let it be the shengdana chutney, khobra chutney, panchamrit, or the freshly prepared achaar, every khatti meethi preparation from this section adds flavor and spice to the food.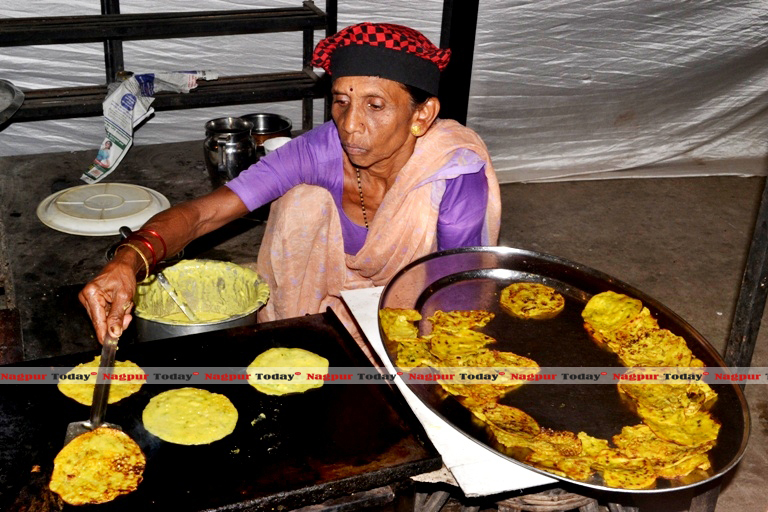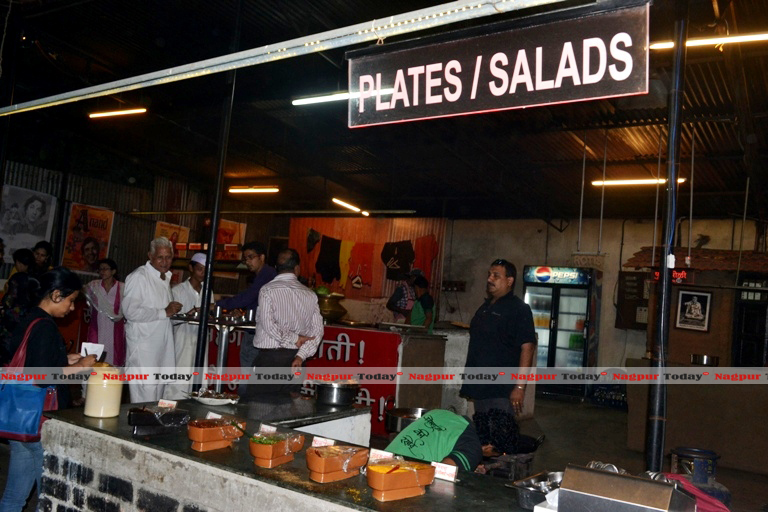 Sweet dishes
A sweet dish is prepared every day from amongst jalebi, malpua, gulab jamun, etc. A separate paid section for the preparation of 'puran poli' is mouth watering.
The Punjab da dhaba:
Jeera rice, dal fry, the aalu at sukkhi, lachha paneer and changing variety of Punjabi dishes give a feel of dhaaba. Although the food is moderately spicy unlike the Punjabi food, it is enjoyed by all.
Marathi tadka
The dishes from a regular Marathi thali are served, and yet one is totally contend with its taste. Dal khichdi, soft rotis, dal fry, the delicious kadi, Jhunka, Patad bhaji, etc includes the delicious serving.
Some people, like the ones from Jain samaj prefer food without onions and garlic. Special arrangement and preparations are also done for them.
Critics
Smoky air due to the onspot food preparation becomes a bit irritating. It might be enjoyable for those who like an outdoor environment. Food is good for those who are away from their homes, or aren't natives of Nagpur, they get to enjoy the typical Maharashtra style food. But for those who are seeking a quiet ambiance and wish to enjoy proper spicy food, might find it difficult to appreciate the place.
If a housewife doesn't feel like cooking dinner, if you have a bunch of friends who gave you a surprise visit, if your grandpa or grandma wish to enjoy home-like outdoor food, this is where your search ends. Visit the 'Vishnuji Ki Rasoi'!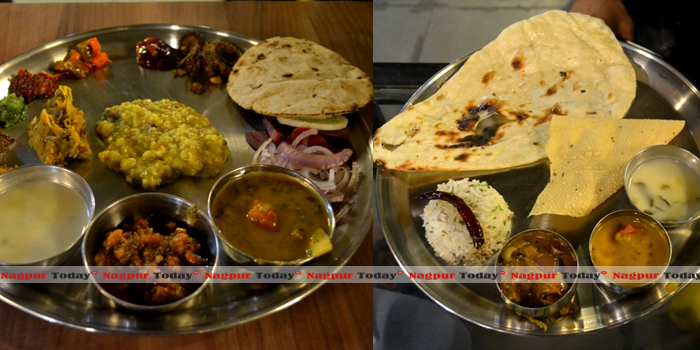 -Ritu Walia