Nagpur News : The major fraud of Shreesurya is turning murkier day by day. While city police and crime branch officials are yet to get the exact loss of the fraud amount, another fact brought fore has shocked police as well as investors.
According to the police sources, besides many centres in city, Shree Surya investment has their offices in Bengaluru and Madhya Pradesh. Police are yet to check the offices. Police said that they will be investigating whether the owners-Sameer and Pallavi Joshi- has even duped the investors from Bengaluru and Madhya Pradesh.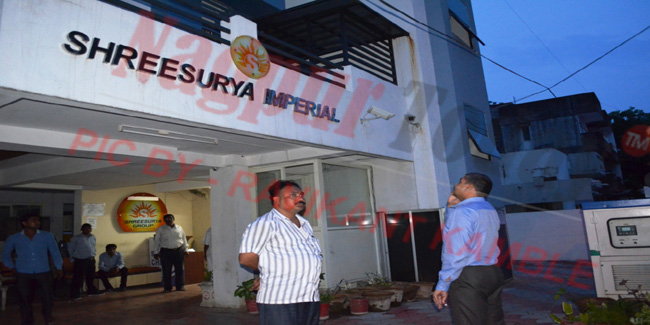 From last two weeks, the major fraud of the year has sent shockwaves to many people including police. Economic offence wing of crime branch and city police are still going through the documents seized from Shree Surya's offices. Sources informed that police have found documents that has fraud amount to Rs 7 crore.
Social worker Jammu Anand has organised a meet on October 4 with all the investors who has been victim in the Shree Surya fraud.
The first complaint was lodge at Rana Pratap Nagar on September 14. It has been learnt that maximum retired employees have suffered loss of lakhs of rupees in the fraud scheme.
According to the documents seized, police told that total 5092 people have invested high amounts, which led to the fraud of Rs 247 crores. Till now, police has received 125 complainants taking the fraud amount of Rs 10 crores.
Police source informed that Sameer Joshi has handed over the office of Bengaluru to Purshottam Pendse. It was informed that a news channel and a newspaper named Shreesurya times were introduced in Bengaluru. Further investigations are underway.